What's Not to Love About Promotional Events in April
 April starts off with pranks, laughter and fun to every home and office in the form of April Fool's Day. In addition, this month has so many other events to its credit. Marketers can invest in custom giveaways that will impress the audience and complement the event theme. It will also make a smart move to get your message across to the great outdoors.
Check out some of these upcoming events that will set a great theme for your promotions.
April Fool's Day
This day is undoubtedly a gentle reminder for everyone to take life easy and see the lighter side of life. You can make the best use of this fun holiday with the very best prank ideas in office by coming up with something fun and unique.
April 15th is Tax Day
Whether you  love or hate planning taxes and filling out forms, you have no other way than filing returns in this month. So, marketers can think of useful custom giveaways like journals, notepads and pens for their employees and clients, which will make it easy to do some quick calculations and fill out the forms correctly and to even earn a refund.  Money-themed stress relievers is another good handout to consider! Your logo and message will get a lot of attention indeed.
Easter
April offers a great opportunity for treasure hunt where everyone will be busy searching for Easter baskets and candy. Historically, though Easter Sunday is a spiritual celebration, for most Americans Easter is a time  of family get together. Custom food and candy gifts will  indeed enhance the Easter celebrations of your clients, while you get an excellent brand display even beyond the event.  If you are looking for something other than candy, choose fun toys like light up Yo Yo among others.
You can even get involved in your community by organizing fun events to reinforce your local brand presence and enhance the fan base.
Spring is here
April is the official onset of spring and pleasant season of evening showers and flowers in bloom. So, marketers can even include custom giveaways like gardening kits, umbrellas, dry bags, caps and so much more that will complement the outdoor fun and seasonal trends.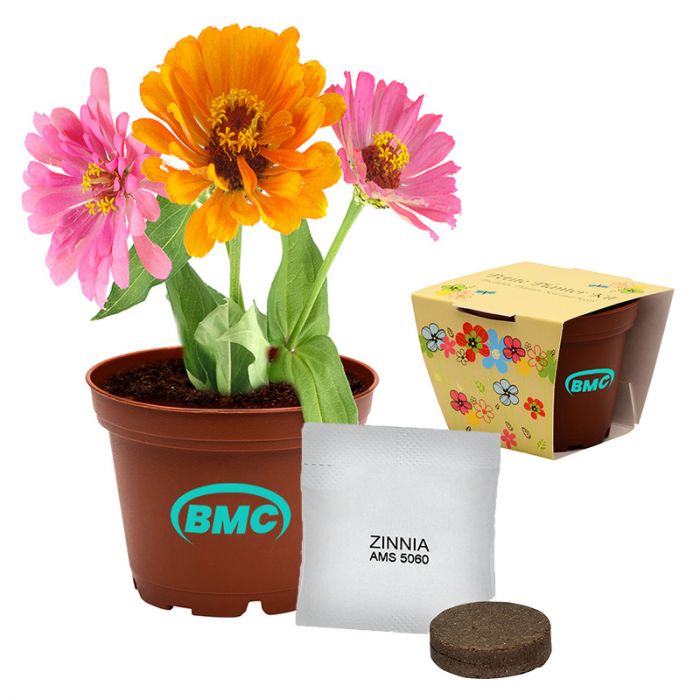 Earth Day
 Inspire your customers to give back to the planet to sustain life with ecofriendly gifts like wheat tumblers,  reusable straws, and so much more. Celebrate Earth Day that falls on April 22nd with caption contests, and nature photography contest. Businesses can even inspire their employees to volunteer to clean up a waterfront or plant trees in neighborhood. The possibilities are indeed endless. Further, it is also a great way to highlight your social commitment and inspire others to give back more often.
April is National Stress Awareness Month.
April is a great time to encourage and remind your prospects to offset stress and be happy . Handouts like coloring books, stress relievers or even chocolate will all be thoughtful ways to  make people happy and more focused.
Looking for more custom gift ideas? Reach out to our team for some fresh inspiration.