Eco-Friendly  Custom Kitchenware- Unique Marketing Giveaways
Being green themed means indeed a lot for businesses these days. Most customers especially prefer brands that adopt ecofriendly promotional gifts that are beneficial to nature and humans.
Here are some ecofriendly custom kitchenware items that will complement the concept of your green initiative while taking your message right into the homes of your audience.
Bamboo cutting boards
Environment friendly and elegant, bamboo cutting boards are hygienic and low on maintenance as well. It will complement  any kitchen decor theme. Customize it with your message to make your brand  a great conversation starter among your recipients. Let's be frank about it! It could be the next big thing in marketing.
Wheat lunch containers
Promote healthier eating with wheat lunch containers made from reclaimed wheat stalks. These can be used for serving cold and even hot meals. Sturdy and visually appealing, these lunch containers are fairly durable and reusable as well. Another good thing is that these come with reusable spoons. Available in various interesting models including those with phone stands, these are  ideal for restaurants, retailers and food brands.
Wooden Bottle Brushes
These eco-friendly dish brushes that  fit most stainless steel bottle sizes, ensure easy cleaning while being visually pleasing and a classic addition to every kitchen and office pantries. Your brand and message on these brushes will undoubtedly remain in plain view of your audience at all times.
Wheat tumblers
Promote green living and highlight your ecofriendly branding theme with these tumblers. Certainly durable and long lasting, wheat tumblers do not possess harmful chemicals as well. Add your message and logo to make it unique and one of its type.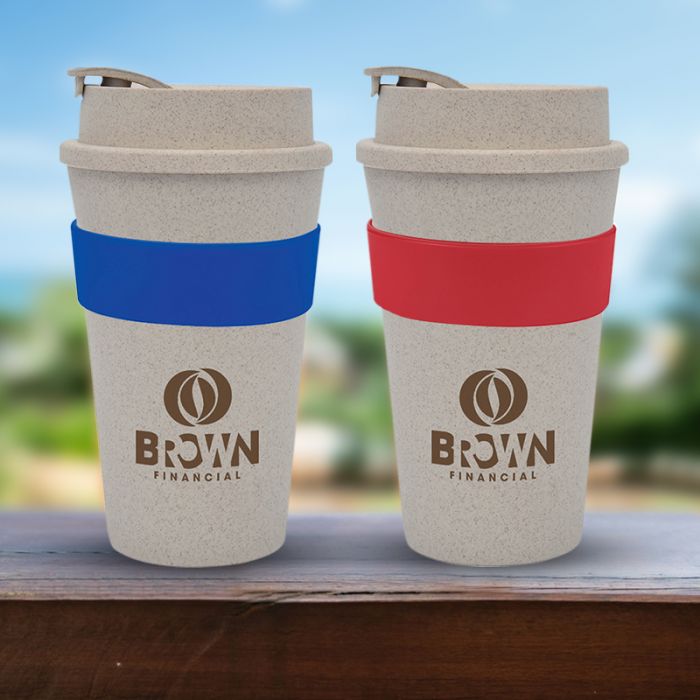 Bamboo 4-piece Kitchen Tool Set
It will indeed make a classic addition to any kitchen counter. Made of natural bamboo, these 5 piece kitchen utensil sets includes a rounded fork, single hole mixing spoon, turner spatula and spoon stored in a durable bamboo canister. Ideal for bar and restaurant promotions, home expos and cookery competitions, these trendy kitchen accessories will indeed offer some food for thought for your clients- literally.
Businesses practicing sustainable marketing will enjoy a greater goodwill and positive brand reputation. Since the public is becoming more eco-conscious, using these custom promotional products can surely be an ideal way to show that you care. Further, these ecofriendly products can be customized to complement  your brand's identity. They can also be used as perfect on-pack items or promotional giveaways.
Explore our selection to choose more such unique kitchenware items that will help in brand promotion.