Why You need Fanny Packs for Outdoor Promotions
Bored of the usual backpack or duffel bag? It is time to switch over to these trendy and functional outdoor bags of fanny packs.
Ditch the straps and enjoy the ultimate hands free comfort with fanny packs! Trendy and useful, a fanny pack with logo can offer fabulous benefits for your brand.
Popular
Firstly, fanny packs never go out of fashion and are functional and handy as well. Popular across all age groups and demographics, custom fanny packs make a great marketing gift idea for any business niche or industry. This type of bag is particularly ideal for sports, travel, and outdoor promotions.
Features to die for
Light weight , stylish and ideal for outdoor use, fanny packs are indeed a dream come true for the active tribe of customers and clients.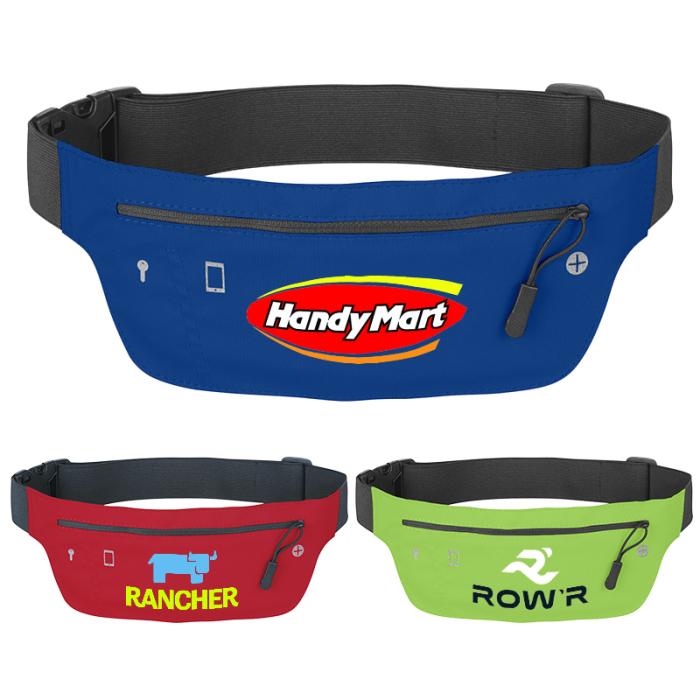 Limitless options
Fanny packs are available in various styles and colors. You can even find stadium friendly transparent fanny packs for the sports fans. Just choose the style that your clients and employees will use. For instance, utility fanny packs are great for technicians who work on site. So, consider who your target market is to ensure that the designs that you choose suit them perfectly.
Long lasting
Durable and outdoor safe, fanny packs are designed for people with an active lifestyle. make long-Lasting Impressions while offering a trendy bag for the personal stuff of your audience by choosing these custom giveaways. Add your brand, artwork or fun quotes on these custom giveaways to ensure that your branding will last for years.
Easy to use
The sleek deign of fanny packs will keep it comfortably on the hips even during work outs or activities will make it convenient to use. The front pockets allow you to have easy access to keys, cards and travel documents. Everything is safe and  within your reach. Your recipients will love the utility of these bags just as much as the style.
Customize  it to make it unique
Enhance the style of fanny packs by placing your logo and artwork on these belt bags. Choose model that strike the right balance between style and functionality to make it useful for your audience. Also make sure that the branding is discreet yet recognizable so that it doesn't just look like a cheap promotional giveaway. An elegant design will  make the recipients proud of using it!
Make It Swag
Marketers can even enhance the utility of fanny packs by pairing it with other custom giveaways. For example, sports brands can add a custom sweatband, towels or hot and cold gel packs to make it value added and more functional.
Fanny packs can also be turned into an amazing swag bag for fundraisers and charity events. You can include handouts like hand sanitizer, wet wipes or even face mask to make it more useful for the audience in the new normal world.
Have a better idea to use custom fanny packs in your promotions? Share your thoughts with us on our facebook page.