Summer Cook Out Party Giveaways And Corporate Gifts
Though barbecue tastes just as good  year-round; summer is definitely the best season for grilling out due to the sunny outdoors and pleasant weather . Marketers  that wish to reach out to the outdoorsy clan of BBQ fans can invest in some of the seasonal must- haves that will impress the novices and the grill masters alike.
BBQ sets
Travel size and easy to transport , these BBQ sets will indeed offer the luxury of your own grilling space. Easy to set up at parks, backyards and patio, these logo items are perfect for tailgate parties , picnics and cook out parties.  Customize with your brand and message to make it a walking talking billboard for your brand.
Cooler bags
Cooler bags will obviously enhance the grilling experience by keeping the ingredients fresh and at easy access. Available in various models, cooler bags can also be imprinted with your party slogan, artwork or something else to make it truly unique. Your logo will get a wide angle display on cooler bags; while your recipients will be excited to talk about your brand during the grilling season.
Bamboo cutting boards
Make the cooking and chopping chores easier; while celebrating your ecofriendly credentials by handing out bamboo cutting boards. Choose from a wide range of models  that can be branded with a logo or graphic of your choice. Your recipients will think of your business every time, they  use these highly useful kitchen accessories.
Apron
A good quality apron is a basic item  that any grilling aficionado may need; to protect their clothes from splatters and stains. Available in various models like cotton and polyester models , aprons are available with adjustable neck and waist ties. It also comes with multiple pockets to hold grilling tools and a bottle opener. Choose aprons in your corporate colors, screen print your logo right on the front and you have a great branded gift for BBQ lovers.
Folding chairs
These light weight and collapsible folding chairs will help your audience to relax  and cozy up on their favorite perch while outdoors. Designed to fit in the back of most cars , these chairs will definitely make a great billboard for your brand; while  offering your recipients a comfortable chair to squat,
 Further, put your logo on the side for  these giveaways that will have everyone asking where they got the chair from!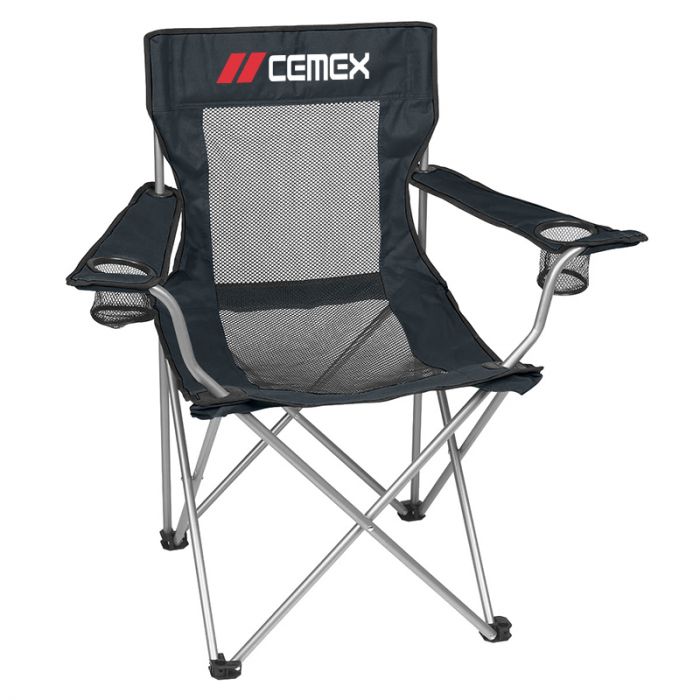 Storage containers
Custom storage containers will make it easy for the recipients to carry the leftover. Choose from a wide range of models including ecofriendly items .
Spice Tins
Spices are key for flavoring meat before grilling it and these spice tins in customized containers will spice up the cook out parties literally. It will make a great addition to upgrade your promotional BBQ set, or better still you can opt for an entire set of spice tins in multiple flavors to steal the hearts of the gourmets. .
Show off your business in full color graphics to create a unique spice set of their own or add them to one of the other gifts on this list for the BBQ lovers !
How do you plan to use custom giveaways during  promotional events. Share your ideas with us on our comments section