Yoga Swag Items for Studios and Fitness Centers
Yoga merchandise will take your brand to the next level while inspiring the audience to adopt a healthy life style. No matter whether  you are promoting your new yoga studio or updating your fitness club,  these custom giveaways will always help you get started.
No matter whether your recipients are beginners in yoga or seasoned yogis, these essential promo items will help them to fine hone their yoga practice session and master the postures.
Yoga Mats
Yoga mat with an antiskid base and a durable surface can be used for not just yoga but for floor exercise, stretching exercise, philates and more. The textured grip of the mat will obviously help them to perform seamlessly on any surface .  You will also find yoga mats with carry case, which makes it easy for people on the go.
Yoga Block
Yoga Blocks are indeed an excellent tool to enhance flexibility since they allow you to ease into different yoga poses. It will also help the users to intensify postures once they develop their  flexibility. Made of sturdy EVA material, these are durable and provide increased comfort and grip.
Cooling  Towel
Cooling towel is an excellent addition to any yoga swag. You can use it as a top layer for your mat. Moreover, the super-absorbent material makes it perfect for travel or outdoor yoga sessions. Choose from a wide range of colors and models, customize it with your brand and artwork and Voila you are all set to draw easy eye balls.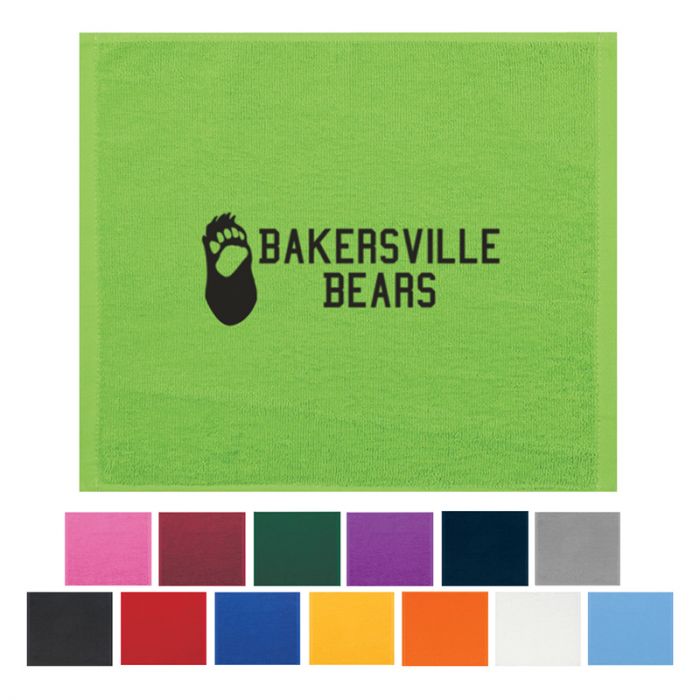 T shirts
Highly absorbent cotton T shirts will definitely make a great way to get the yoga session started for anyone. Choose from various models and colors to match your promotional theme. Make the best use of the imprint space on the custom t shirts to place your logo and message.
Body Massagers
This relaxation giveaway will can help your recipients unwind and recover after a demanding day or exercise. Further, it will soothe muscles and promote blood flow to make the users feel good.
Glass Bottles
The glass bottle doesn't only look stylish but offer the added advantage of providing  fresh flavor to the water with no left over odor. Ecofriendly and classic, glass bottles will make your brand on it the talking topic of your recipients.
Sport Duffel
A sports duffel that's both practical and ecofriendly will indeed make a thoughtful giveaway for yoga enthusiasts and in fact any active audience group. Stylish and versatile, duffel bags will also double up as travel bag, beach bag, sports bags and more. The large zipped compartment and a vertical front pocket will make it perfect for commuting from work to the gym easily. Spacious enough to keep yoga accessories , T shirts or hoodie, these bags will create a great workout kit for people of all age groups and demographics.
Softshell Jacket
Designed to allow maximum flexibility and freedom of movement, these water proof  jackets will protect those practicing yoga outdoors even in bad weather. The ergonomic sleeves, and adaptable elbows will allow them to perform the yoga postures without any restrictions.  Available in many stylish colors, these apparels will indeed make your business logo pop!
Interested in making yoga swag your promotional giveaways? Exploreour collection to get started.