Invest In Seasonal Freebies For Summer Events
Let's be frank about it! There's no time of year when people don't love free gifts. So handing out a seasonal giveaway is indeed a viable strategy that will never fail. Make the outdoorsy audience stop on their tracks and engage them with your brand by handing out these free custom giveaways .  Interestingly, custom gifts are a proven marketing strategy for both small brands and big corporations.
Whether you choose to give logo items as promotional giveaways, rewards for existing clients, contest prizes or something more; freebies will never fail to attract the attention of your audience. Customize it with your artwork, taglines and logo to make it unique. It will even give your recipients an added reason to share them on their social media pages, to spread the word and set off the much needed word of mouth publicity.
Invest in summer staples
Further, summer season is all about staying cool, fashionable and casual. Choose from our exclusive range of summer promotional items that will get you covered in this aspect. From lip balm to sunglasses, cooling towels and sunscreen, we have something special for all the sun lovers out there.
Here are a few gift ideas that you will find interesting
Water bottles
When fun in the sun is the name of the game, all you need to do is invest in summer promotional staples like insulated water bottles, that will keep their favorite beverages chilled and fresh for a long time even on a scalding day. Customize with your logo and message to make it one of its type.
Moreover, these long lasting logo items will have minimal impact on the environment and will highlight your planet- first branding strategy as well. Studies show that customers prefer businesses that adopt ecofriendly initiatives in their business operations. That is yet another solid reason for you to invest in these popular custom giveaways.
Promotional Towels
Towels are indeed valuable summer promotional gifts. Ideal for the beach days and camping, towels will keep your recipients cool and dry while putting your brand on a grand display. . Choose from a wide range of towels including beach towels, golf towels, cooling towels and more in just about every price rate. Complement these logo items with your corporate colors. Just think of the impressions, these trendy and highly adsorbent towels will make for your brand every time they are outdoors.
Sunscreen
A must- have item in summer. Sunscreen obviously makes budget friendly handouts that will make any summer gift bag complete. Choose from various models including combo models like those with bug repellent that will offer better value for the recipients while ensuring more brand visibility.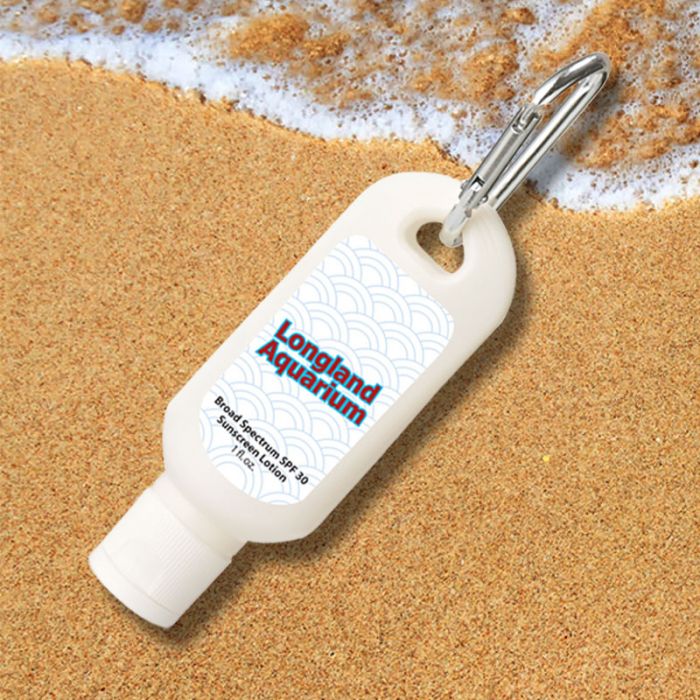 Looking for more? You have come to the right place. Explore our exclusive section of custom summer promotional items to choose handouts that will meet your summer branding needs! Happy shopping.