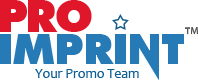 How Personalized Gifts Can Turn Your Holiday Season Promotions Into A Big Success
Posted by ProImprint
Posted on October 12, 2017
Holiday season is the most lucrative season of the year for marketers where they will be making some impressive sales. However, to stand out in the competition during holiday season, you have to come up with some innovative ideas and promotional gifts to spread your business message and holiday greetings.
Why Invest In Promotional Products This Holiday Season
Promotional products will make an indispensible item of your holiday season swag to impress the audience and convey your greetings. Promotional gifts will add impetus to your holiday promotions in many ways.
Here are a few reasons why you cannot overlook custom gifts during holiday season promotions.
Thank your customers – Show your appreciation to your audience this holiday season with these custom gifts. Every time they see these logo items, they will feel well appreciated and happy.
Make your message more noticeable – To break through the holiday clutter, you need something special other than the customary promotional brochures and flyers. By adding custom gifts into your promotional mix, your brand popularity will go up by a few notes during this holiday season.
Impress your audience – Studies show that 1 in 3 people who received a holiday gift are more likely to do business with that company. Custom gifts will help you to grab the attention of your audience easily.
Encourage your employees – Custom gifts can be used to make your employees feel special and well appreciated. Holiday gifts will enhance the morale and productivity and will make them part of the organization.
Highlight your brand's charity activities – Holiday season is also the time to give and share. If you are sponsoring a fund raising event or supporting a non-profit organization, promotional products can be used effectively. Choose popular gifts like pens, T shirts or ceramic mugs.
Holiday season incentives – Encourage your customers to buy more during this holiday season by offering shopping based rewards, discounts and freebies. A happy customer will bring back referrals and more leads as well.
Food gifts are always popular – Custom food and candy will make a perfect way to spread holiday cheer and to reach out to a wider audience.
Custom gifts are available in every budget – Branded gifts are available in all possible budgets to cater to the theme and scope of your holiday season promotions. Some of the best selling holiday season gifts include drinkware items, wine chillers, tote bags and more.
24 hour rush order – The quick shipping offer will make sure that you have just enough time to get your promotional items to say thanks to your customers.
How do you plan to carry out your holiday promotions? Share your thoughts and ideas with us at the comments section.
You may also like…..
Make Your Holiday Season Promotions A Dazzling Affair With Our Custom Glow Products