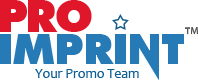 The best Handpicked Custom Tote Bags For The Holiday season
Posted by ProImprint
Posted on October 12, 2017
If you thought Tote bags can never be work bags or holiday travel bags, then this blog is just right for you. Gone are the days when the casual and colorful tote bags were just for the beach or picnic grounds for people to carry their party essentials. These days, tote bag designs have come a long way from the simple and basic contours to elegant designs and diverse material choices. We have an impressive line-up of tote bags that look good in corporate spaces, holiday trips and more.
Here are a few models that will help you get started
Fair Isle Cotton Tote Bags: Just in time for the winter season, these cotton tote bags with a delightful winter theme of snowflake embroidery have arrived. It features an open main compartment, open front pocket with Velcro closure and cotton handles. These bags that make part of Fair Isle Winter collection will make a perfect hand out for fashion labels, department stores, luxury lifestyle stores and more.
Field & Co Tote Bags Secure zippered main compartment coupled with front pocket with Velcro closure and two side canvas pockets – it is for sure that users may never find shortage of storage space. The lightly padded straps and the reinforced handles make toting a hassle free experience for your recipients.
Alternative Bucket Tote Bags: Made of Cotton and Genuine Leather, these tote bags enjoy durable construction and design clarity. The bags come with interior zippered side pocket and dedicated padded pocket for Smartphone, iPad or tablet to suit the toting needs of the modern travelers. Personalize these with your brand and message to make it a high visibility billboard for your brand.
Field & Co. Hudson Computer Totes: As the border line between work and play has become thinner as never before, most totes feature design that cater to both leisure and work. These computer Totes have an urban look with modern functional design and details. The padded laptop compartment and the interior padded tablet pocket that keep your tablets and E-readers safe are some of the highlights. Trendy and functional, these custom totes will make great choices as corporate gifts and loyalty handouts. Personalize these with your brand, message or artwork to make it a high visibility promo item.
Alternative Premium Weekender Tote Bags: Made of Cotton and Genuine Leather, these bags will grab easy attention for its rich details and soft design, which makes it a perfect travel bag. Two side pockets, zippered main compartment and the padded interior pocket for tablets and e-readers are some of the main features of these custom products. These stylish totes will make a perfect choice for promoting bag stores and travel agencies among others. Place your orders right away.
Campster Computer Tablet Tote Bags: The old school scout and retro camping design of these totes will make it an eyecandy for sure. This tote bag features a main compartment with flap closure and a padded 15″ computer pocket lined with striped cotton ticking lining. This tote bag will have ample space for not just the tablets but all the daily supplies for those weekend rambles and trips. Field & CO. branding details attached to the outer cotton patch and interior stamp enhances its identity.
We have a lot more in these custom gifts. Make sure to explore the fresh designs and colors and romp home with the best deals in custom totes this holiday season.
You may also like…..