How Logo Headphones Make Your Brand Popular
Music  plays a key part in most people's lives. Whether it is passion , profession or a way of life , music enjoys a cult status among people. Music follows people as they work, as they travel or even when they holiday . And handouts like custom headphones make music more accessible and enjoyable.
Printed headphones are highly useful as people need them virtually every day. By personalizing these gadgets you can enhance your branding campaign and ensure a successful promotion at easy rates.
Popular
Firstly, headphones are high utility items that everyone will use regularly . Most people rarely leave homes without them. By giving these gadgets for free, you can ensure that your logo giveaways will enjoy a high retention and utility among your audience. And each time they listen to their favorite playlist they'll be reminded of your thoughtfulness.
Popular giveaways draw new audiences easily and will even make excellent conversation starters. Wherever your recipients go, your brand on these earbuds will get exposure and impressions. Not many custom gifts can pique interest among the audience as effectively as headphones!
Popular among all age groups and demographics, custom headphones will make great appreciation gifts, corporate gifts or even school promotional giveaways in today's world of e- learning. No matter how you wish to utilize it in your promotional plan, these will fit in nicely.
Budget friendly
What's more, these tech accessories are highly affordable and hence you can include them in your promo campaign without breaking your budget. Further, headphones will continue to work for your brand and will inspire your audience to lend an ear for your message, everytime they listen to podcasts, motivational talks or songs.
Easy to customize
Finally, headphones and earbuds are highly customizable. It is available in a wide range of models and colors. So you can choose a model that will represent your brand perfectly. Your logo will indeed be prominent and noticeable on it and will draw easy eye balls. From headband headphones that are a favorite of many, to the sleek Bluetooth earbuds sans the annoying wires to slow you down, there are a lot of options to choose from.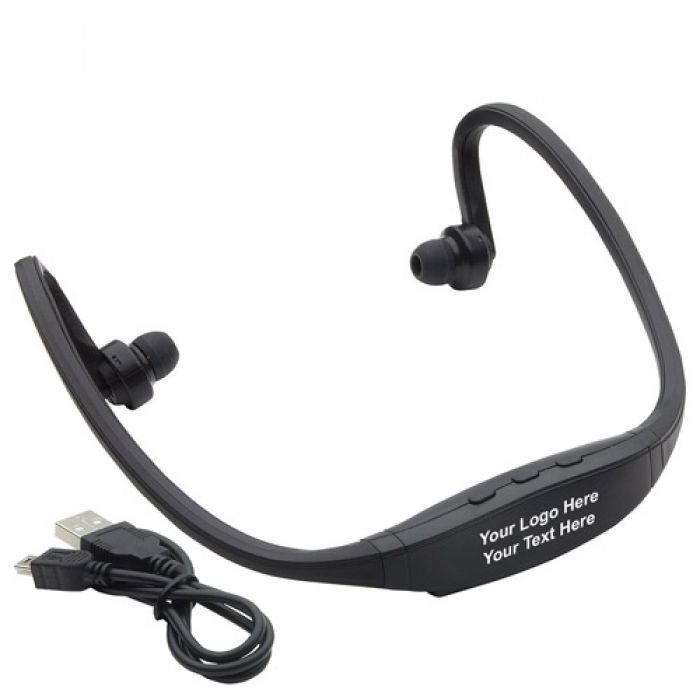 Obviously, headphones make amazing additions to any event swag bag. If you are organizing a corporate event, including these gadgets in your gift bags is definitely the way to go. Moreover, these giveaways enjoy a huge fan base and will make everyone happy for sure.
Do you plan to use custom headphones in your promotions? Explore our collection to choose a model that everyone will find useful.