Cosmetic Bags Make Proven Brand Boosters
Are you looking for a practical and visually appealing promotional item which stands out nicely and make the recipients happy? Look no further than custom cosmetic bags.
Versatile and ever popular, cosmetic bags will  make a perfect employee gift, milestone handout or  holiday gifts.  These stylish  bags are portable and are used by most people!  So, if you wish to invest in these popular custom gifts for your company promotions, this post will be  of use to you
Cosmetic bags indeed make  premium  corporate gifts thanks to its elegance and luxurious appeal. Whether it is to say thank you to the employees or the support of the clients, marketers will find these handouts perfect for every celebration and event.
How can a promotional cosmetic bag benefit your brand?
Impress people
These high value and stylish bags  are indeed something everyone will easily appreciate. Thus, it will increase the loyalty of  your employees and reinforce the bonds of your business relations.
Options are all yours
Further, cosmetic bags can be simple or grand as you wish these to be. Corporate gifts  like cosmetic bags sets no limit on what you can give. So you can definitely find an appropriate model to reward staff while sticking to your budget.
Promote brand awareness
Cosmetic bags  printed with your logo instantly creates a great promo for the brand that will enjoy an incredible exposure thanks to the high utility!
Materials
Available in various material choices, colors and texture, cosmetic bags offer a visually appealing and elegant handout with an affordable price.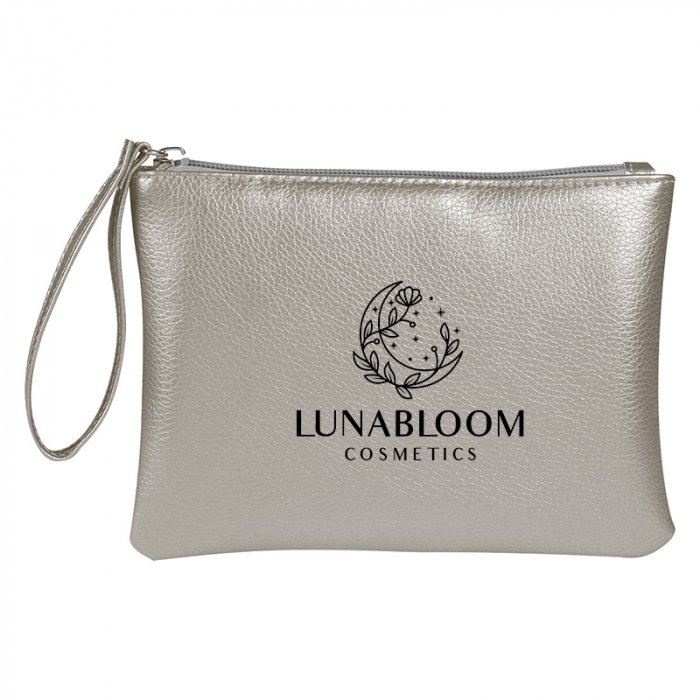 Practical
Everyone needs these bags to stay well organized and well groomed on the go. Needless to say, your message on these trendy bags will get a lot of eye balls for sure.
Broad appeal:
Toiletry bags enjoy a broad appeal among male and female-targeted audience across all demographics. Hence, it will make a great handout to reach out to every genre of audience.
Reusable
Promotional cosmetic bags can also be used many times, which makes them an eco-friendly option.
Branding
 In addition, this promotional bag will display your brand front and center to make it stunning and attention grabbing. Apart from basic details like logo or message, you can use interesting artwork or taglines to add interest to your message without overpowering it.
So, how do you plan to use custom cosmetic bags as promotional handouts? Share your thoughts with us on our facebook page