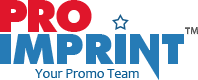 A Rough Guide On Halloween Party Ideas And Safety Tips
Posted by ProImprint
Posted on September 12, 2017
Halloween is about fun and laughter with a heavy smattering of shrieks and ghoulish screams! Kids and kids at heart don the costumes of the creepiest vampires and ghosts and set up haunted house themes in their yards and gardens to complement the theme before kids set out on an exciting spell of trick or treating parties.
Halloween brings out the inner child in all of us and on an average over 70% of adults engage in Halloween fun every year. Halloween parties are great excuses to have a community gathering and to have socializing. However, with a lot of fun things happening on Halloween, which falls on October 31, you may overlook the safety rules at times. So, here are some party ideas that will ensure a fun filled yet safe Halloween celebrations for you.
# Stay visible: Statistics show that twice as many child pedestrians are killed in road accidents on Halloween night than on any other time of the year. When kids get dressed up in creepy character costumes for the Halloween night, make sure that they stay visible at night. Glow in the dark necklace or wrist bands will make them light up at dark and make them visible for the motorists on the dark road. Kids should be able to move easily in their outfit and it should not be too tight or big. Wearing lighter colors will enhance their visibility at night. Small kids should always be accompanied by responsible adults during their trick and treat trips.
Here are some of the glow items that will keep the kids safe and visible on roads
Reflective Halloween Bags
These reflective LED pumpkin Halloween bags will reflect car headlights, making it easy for the motorists to see children clearly even after dark. Budget friendly and attractive, these custom bags will make superb handouts during Halloween events.
Glow accessories
Apart from enhancing the costumes and the eerie Halloween theme, glow accessories will keep the kids safe on the dark roads on Halloween night. One of the most diverse and interesting Halloween handouts, custom glow accessories offer a lot of convenient items to choose from. We have some of the best selling glow accessories in stock. Night glow bracelet will make a great option to consider. These reflective snap bands that reflect light of the vehicle headlights will make the kids visible on roads. Kids will love to wear these fashion accessories during any night time events like concerts, costume parties night sports events and birthday parties among others. Personalize these with your logo, message or Halloween artwork to make these handouts a happening billboard for your brand as well.
# Stay sober behind the wheels: Make sure that the person who is behind the wheel ferrying the party revelers is sober and alert. Drink and drive will make a fatal mix that should be avoided at all costs. It is alright to have the thrills and spills of the Halloween as long as your safety is ensured.
# Be smart: During trick-or-treating, make sure not to eat any opened or unwrapped food or candy.
# Choose safe decorations: If you are hosting a party, use safe decorations. Use glow candles instead of real open flame candles in crowded rooms. Even while creating an eerie and dark Halloween setting, make sure to have sufficient lighting for people to move easily.
Can you think of more safety tips for Halloween parties and events? Share with us at the comments section.
You may also like
Haunted Halloween Party Ideas That Will Literally Freak out Your Guests