6 Best Realtor Gifts For  New Home Owners
Realtors thrive basically on word of mouth publicity and positive referrals of their happy clients. So, showing appreciation for the clients is critical to their  success.  It will  help realtors to make big sales and mark major milestones while enhancing the reputation in the community. A brilliant performance track sheet will surely encourage your clients to refer you to their friends.
However to ensure consistent brand impressions and engage the audience with your message, you need to include personalized giveaways in your marketing plan. A small token gift of appreciation will strengthen the relationship and drive referrals.
Looking for inspiration? Get started with these custom gift ideas that will enhance referrals and repeat business.
Planter gifts
These giveaways will warm up their home and bring in a slice of nature to them. Easy to set up, these gifts includes a complete kit to grow plants ;  so it's truly the gift that keeps giving. Even novices end up having a green thumb in no time when you handout these delightful giveaways. Help your clients to enhance the character of their new home while reminding them of your brand.
Food and candy
Celebrate it on a sweet note! Chocolate gift boxes will make a perfect gift choice for all types of clients. As it is gift-ready, it will make a great choice for busy realtors who may not have any preparation time on hand.
Pens
Can there be a better gift than a branded pen for the new home owners to sign and seal the agreement? Choose from a wide range of  finely crafted executive pens, get your logo and message laser engraved on it and you are ready with one of the best cherished gifts for your clients. As pens are timeless gifts that never seem to go out of trend, realtors can even stock up in excess for all the events slated for the whole year.
Wine glasses
Say cheers with these custom wine glasses , which make a versatile gift that all realtors can consider. You can choose wine glasses, beer glasses or champagne flute  depending on your client's preferences. Customize them with your logo and the date they closed on their home to make it a special house warming gift that will make your clients proud.
Tumblers
A great cup of coffee is the perfect way to start a day for most people. So, coffee mugs and tumblers will make excellent appreciation gifts. It will keep their beverage tasty and warm while putting your brand on a wide display . You can even pair it with coffee gifts to make it extra special.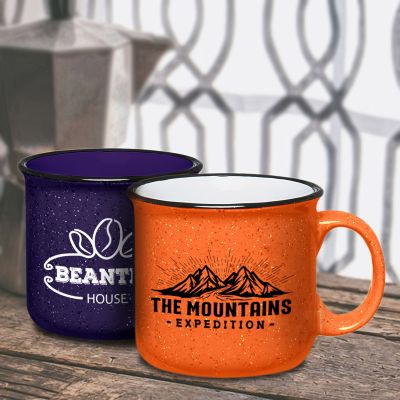 Kitchen  accessories
The new home owners will surely appreciate kitchen accessories like cutting boards and knife sets that they need. Browse our complete line of kitchen accessories to choose items that match your budget.
Realtor gifts will enhance the experience of your clients while making new deals for your brand. Invest on some trending giveaways that will make your realtor business stand out.