2022 Corporate Apparel Trends to Watch for
Though most employees are working  away from office at their homes even now, corporate apparels still remain relevant. As most employees have adopted a hybrid working pattern that see them  shuttling  between office and home, the corporate apparels  will see a rich mix of formal and casual outfits. .
With so much changes happening in the corporate world, what are the trends that are likely to emerge in 2022 in corporate clothing. Let's delve deeper into the likely trends.
Quality is the watchword
The imposing trend in corporate apparels has been the dominance of  high quality custom apparels that the recipients will truly value.  The corporate world that is mostly driven by  Millenials and Gen Z  tend to focus especially on quality and sustainability. Maximize the return on investment on custom apparels that people will wear and see regularly.
Smart casuals are the new trend
The formal office wear has been replaced by the smart casual dresses that  go well in office and  home. Choose custom giveaways like logo polo shirts that are comfortable to wear, low on maintenance and professional looking all at once.  Plus, these will look great with your brand.
Hoodies
Comfort has become the top priority in corporate apparels in the new normal world. So, apparels like hoodies are likely to remain in the corporate world for a long time to come.  It will make a great choice for your employees working from home and even office during the colder climate.
Fashion Forward customization
Customization options have indeed gone up a notch higher. Come up with something really rocking design options that will impress the team members and make them excited to wear and show off to others. Finely detailed retail inspired designs are the trend today. Communicate your brand values through artwork to engage the audience better with your message.
Accessories
Accessories like face masks have become part of the corporate apparels in 2022. Whether you like it or not, it is fact that masks are likely to remain for a while longer. Available in various models and color choices, facemasks can be printed with your brand and message. No matter whether you wish to give these away as freebies or employee gifts, custom facemasks will never look out of place.
In addition, you can also include other popular accessories like socks and bandanas to enhance your corporate apparels.  2022 is offering a lot of interesting options and ideas that are  all set to make it a great year for corporate apparel.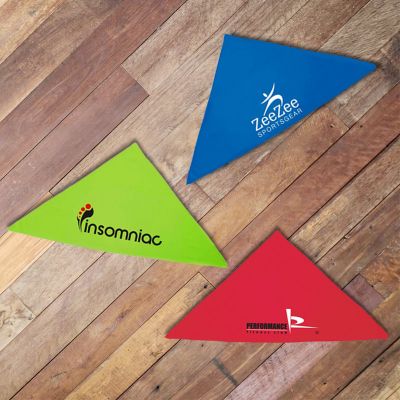 These trends and tips will help you to choose custom apparels that will connect your brand with customers.