Trendy Promotional Gifts for Smart phone users
Make your brand part of  everyday lives of smart phone users with these custom giveaways. In today's digital world, smart phones have indeed become indispensable part of everyone's life style. So, these innovative custom giveaways will indeed be a great way for you to get your logo on to their hands-literally!
Phone wallets
Offer a smart and sleek wallet to the smart phone users to keep their everyday essentials like keys, coins and cards. These perfect marketing gifts will definitely garner much interest from the public! Also, choose these custom giveaways from various colors and models to complement the preferences of your audience.
Phone stands
Offer the ultimate hands-free convenience to the users with custom phone holders. Available in various models, these tech accessories will put your brand on a display every time your recipients use their gadgets.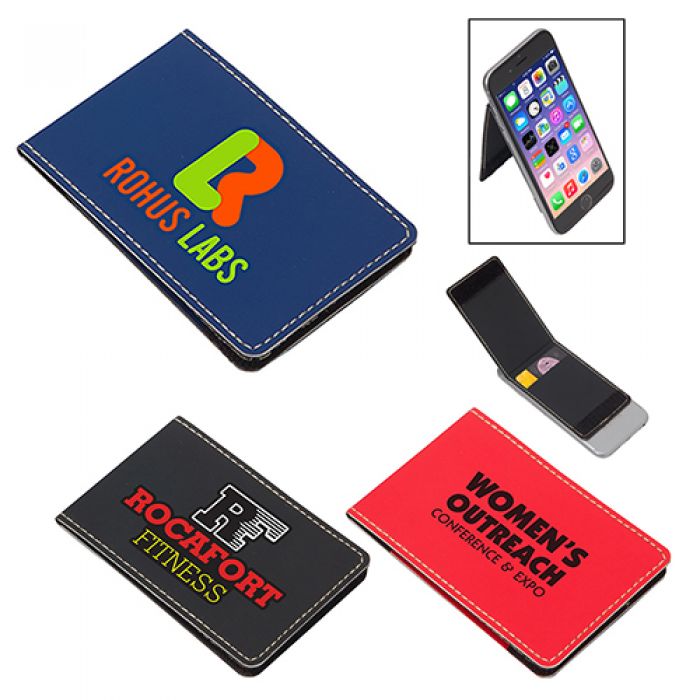 Wireless charger phone stands
Features a Micro USB Input, indicator light and easel stand that keeps the phone clearly visible. Your recipients can charge Qi Enabled Devices by placing compatible device on stand. Designed to last long and look great, these accessories will especially make a great addition to the digital work spaces and homes.
Phone lanyards
Further, it is not uncommon for people to misplace the phones or drop it while handling it. Phone lanyards will make a handy gift choice that your clients and employees will appreciate. Choose from various colors to complement your theme and customize it with your logo and message to make it work for your brand 24 x 7!

Selfie stick
Not many phone accessories can match the charm of selfie sticks in impressing the audience. Available in various models, these phone accessories will make your brand stand out as they pose for some selfie snapshots during events, parties and holidays. Budget friendly yet highly popular, these accessories will surely engage the audience with your message easily. Moreover, your brand on it will even make a great talking topic among the audience.
Finger phone grips
Add a fun twist to the phones of your prospects with these colorful and easy to use phone grips. In addition, you get to choose from a wide range of colors and prints to make it align with your promotional theme.
Stylus pens
Though stylus pens are not something new, the sleek models continue to be rage among the digital audience. As they come in new shapes with added new functions, you can easily choose a model that everyone will find useful Further, every time they use these pens on the smart screens, they will surely be drawn closer to your message. These everyday items are obviously a great reason for them to think and talk about your brand more often.
Interested in more phone accessories that will leave your audience in awe? Browse our collection to find the most appropriate models.