Top 5 Apparel Accessories For Spring Promotions
Spring season is inching closer! Apparels and accessories that go well with the vivid colors of Spring will make a great gift choice to consider for marketers.
Spring is indeed one of the most loved seasons all over the world.Marketers can make the most of the outdoor fun and brilliance of the season by choosing appropriate custom giveaways The clear blue sky and the brilliantly colored flower beds will draw a large crowd of outdoorsy people to the picnic grounds, and camping sites. Thus , spring offers a good opportunity for marketers to make their brands look as fresh and engaging as they wish !
Custom apparel accessories are surely one of the best ways to make your brand a part of your customers' everyday lives.Make your recipients your brand ambassadors by handing them these stylish apparel accessories. We bet, customers can't say no to this premium merchandise.
Promotional apparels are the most popular custom giveaways all over the world. It will increase the value of your brand and engage the audience with your brand in a subtle yet consistent way. Customize these popular giveaways to position your brand in the market.
So, this Spring season, take the huge opportunity to maximize your sales with these top apparel accessories.
1. Dye sublimated Face Mask
Give your customers floral printed face masks will complement the beautiful season; it will also go well with their seasonal dressing style. Add interesting floral designs and spring colors along with your logo and message to make it a firm favorite in spring staples. Your audience will have a great reason to love their face masks this season.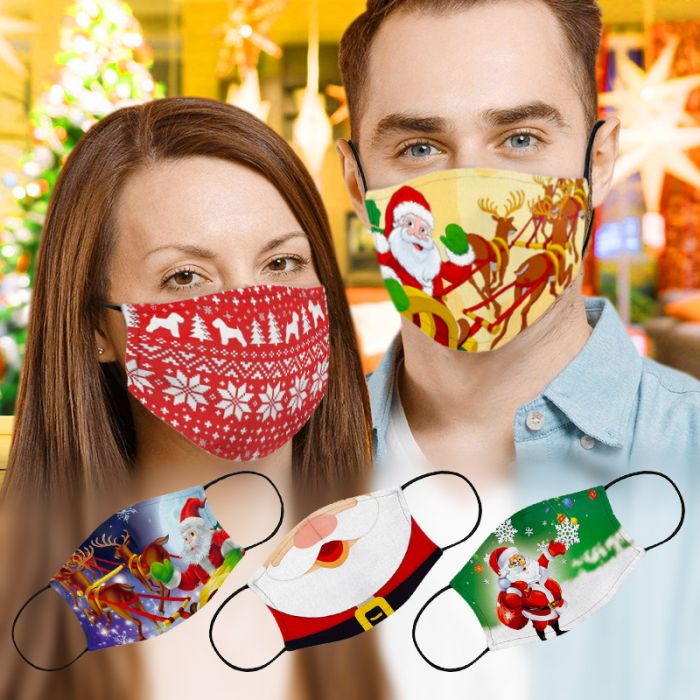 Customizable Caps
Stylish and practical, caps will enhance the outdoor dressing style while keeping the users safe from elements. Choose from a wide range of colors and models to choose an appropriate model that will surely be a welcome addition to every wardrobe. Make it minimalist so customers will love to wear it all the time.
Bandanas
A chic head band and bandana will round off the outfits of everyone especially during cheerful Spring events Comfortable and colorful , bandanas are available in a wide range of models and styles. Whether you choose sporty or stylish bands, these logo items will indeed tug the hearts of everyone.
Custom Scarves
Scarves are accessories that can be matched with any dressing style. Ideal for all four seasons you can never go wrong with these stylish custom scarfs. Customers will definitely use it any time of the year especially in Spring. Choose from various colors , add your logo and you are all set to rock the show.
Want to get your spring season apparel accessories? Explore our complete line of custom giveaways to choose your favorite.