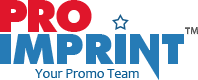 Smart Tips and Gift ideas To Drive Up Your Black Friday And Cyber Monday Sales
Posted by ProImprint
Posted on November 14, 2017
The countdown for the biggest shopping festival on earth, Black Friday has started and retailers are gearing up to bring out the best deals, freebies and extended shopping hours to outsmart their competitors and to grab the biggest customer pie!
You can build up a buzz right away by handing out freebies to the shoppers that will get them back at your stores on the big day. You can even offer a special discount coupon code for regular customers as a token of goodwill. While you may have to wrack your brains to come up with the best sales boosting strategies, we can help you with some trending promotional tips and gift ideas that will easily impress your audience.
Black Friday is indeed a multimillion business day. Make sure that you are not left behind in the race with these smart tips!
It is freebies all the way! Everyone loves freebies. Be it custom gifts, discount coupons or extended shopping hours. Think of anything that will get more shoppers into your stores and be part of the Black Friday bonanza. Custom tote bags will make a perfect gift choice as it will keep the personal belongings and cash of the shoppers' safe in the crowd. Water bottles filled with water will be a thoughtful gift for people who might be waiting in the lines for hours on end. Your brand on these will get a lot of attention from everyone around.
Build a buzz: Mail out colorful brochures that announce the special holiday shopping experience on offer and create a buzz for your brand. Spruce up the stores with confetti and fall color décor, put up screaming billboards, offer the best deals and above all keep all the customers happy with free gifts.
Free Coffee/ treats: It goes without saying that people on black Friday will be dead tired, staying awake all night and still in the hangover of thanksgiving turkey. So, it will be good idea to set up a coffee stand with brand imprinted cups to win people that don't normally shop at your stores. The brand on these cups will ensure an impressive brand display all over the shopping center and the fact that it happens on a day when people are most distracted will be the key to your brand promotion.
Door buster sale: Show the world what it means to be your loyal customer by offering the privilege of a special door buster sale for your premium customers, outside normal business hours.
Promotional offers: The Black Friday sales trends for 2017 show that prices for apparels laptops, tablets, and personal care items will see the biggest discounts – with some items going for sale for less than 50% of the original price! Stock these trending products in excess and create the maximum impact by offering mobile friendly Black Friday discount coupons. You can also offer discount cards that can be used in the next 12 months to get the shoppers back to your stores more often.
It is official! Black Friday is the time when passions and tempers run high as shopping maniacs wrestle and hustle in search of the best deals and discounts. From one-time deals to unbeatable combo offers and more, it is time for retailers to come up with fresh and innovative promotional offers that complement the shopping spirit of the fully charged up crowd. Enjoy the Black Friday shopping frenzy at its best!
How do you plan to pack a punch to your Black Friday promotions this year? Share your ideas at the comments section below
You may also like……
Black Friday Is Here- Have You Ordered Your Promotional Gifts To Boost Sales
Share and Enjoy