Simple Push-Pop Toys To Reduce Stress At Work
There are times that employees get burnt out and bored.  Help them beat stress and stay focused in a fun way by handing out these push pop toys.
Show that you care for the wellness of your employees and create an enjoyable atmosphere at work. It will go a long way in strengthening employee – employer relationship. Handing out a branded stress reliever is an ideal way to show them that you value them. This popping fidget that makes the popping sound of a bubble wrap is fun and a rage among everyone including kids and adults.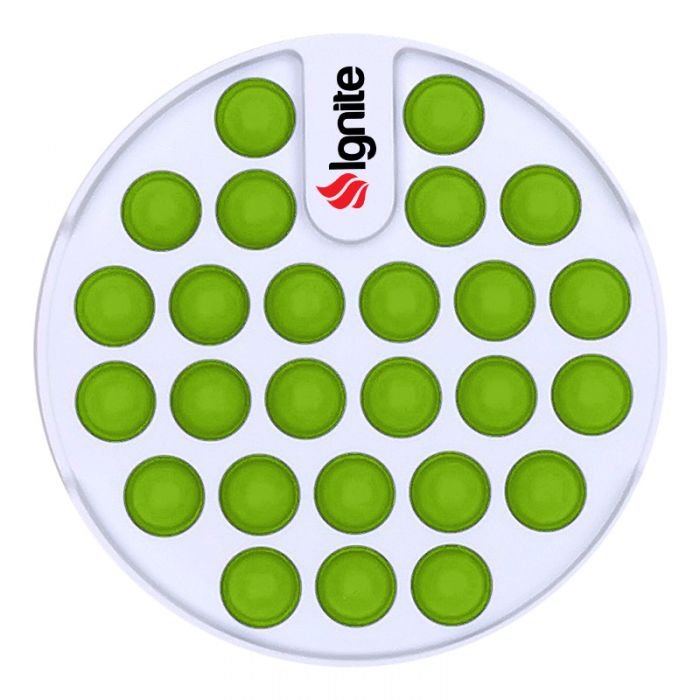 Trendy
Made of sturdy silicone, pop top stress relievers are available in a wide range of colors as well.
Durable
Designed to last long, these toys are washable and reusable. So, your message imprinted on these custom giveaways will get a long term display and lot of attention.
Portable
Pop it! Flip it! Your recipients will enjoy playing with this toy anytime and anywhere. This hand held toy is perfect for home, school, and offices.
Popular across all age groups
Further, push pop toys are perfect for just about everyone to stay focused and beat stress. It can even be played as a team! Players can take turn to press any number of bubbles they wish in a single row. The player who will press the last one will lose the game. Moreover, every time they wish to play another round of the game, they just have to flip the fidget again. Thus , it will especially make a great toy to play together with family, friends, and even co-workers.
Reduce Anxiety
Pop top stress relievers are not just toys for children. It is indeed a handy way to help your employees to deal with anxiety and stress. So, every time your employees feel anxious and bored, this fidget toy will make a great tension reliever. It is interesting that these simple toys can create a thriving workplace where everyone enjoys to spend their time . Fidget toys will obviously enhance the concentration and  productivity of the employees by making them feel relaxed and happy. In addition, it will ensure a work out for the hand muscles and even enhance hand and eye coordination among the employees.
Easy to distribute
Pop top stress relievers are compact and easy to distribute in person or as mailer items. It will make excellent budget friendly employee gifts that can positively influence the mood and attitude of employees towards work.
Are you planning to use pop top stress relievers as your promotional giveaways.