Proven Reasons to Invest in Travel Tumblers
Holiday season translates into the most popular travel season for most Americans. So, there can't be a better promotional gift for businesses than travel tumblers.
Available in a wide range of trendy shapes, fashionable colors and price points, custom tumblers are also easy to choose. Wondering what makes these drinkware items a classic gift choice for all types of businesses, groups and events?
Here are a few reasons that you might not have thought about.
Ecofriendly
As people become more aware of the changing climate, they will undoubtedly consider the ecofriendly traits of the  products they use. Businesses can highlight the social commitment with reusable tumblers that are a sustainable alternative to single use plastic mugs.
More and more people are choosing to carry reusable tumblers for their beverages or coffee refill from their favorite coffee shop  these days. Even cafes and delis encourage their customers to bring their own drinkware to get discounts and other benefits.
 Thus custom tumblers are a fantastic way you can help your customers to become more eco-friendly, while displaying your brand. Choose from various models like  insulated metal tumblers, BPA free plastic tumblers and  glass tumblers among others. Reusable tumblers are indeed better for the planet as it won't end up in landfills . You can add your business branding onto the tumblers to make it seen over and over again. Moreover, tumblers have an impressive shelf life, which means extra brand recognition for your company.
Design tumblers the way you wish
You can choose your design that should go into the tumblers. Whether it is fun, classic or something thought provoking, every design will look great against these brilliantly colored tumblers . Your message printed prominently on the mug will get the best impact for sure.
Tumblers are versatile
Tumblers are versatile. Insulated metal tumblers can carry hot or cold drinks, which makes it ideal during all 4 seasons. Your logo on it will travel with your audience wherever they go. Choose from various handy models like those with easy grip handle, anti- skid base or sip through lid to match the needs of your audience. Plastic tumblers are available in a palette of colors so you can choose one that matches your business branding.
Hygienic
Models like glass tumblers are resistant to germs and can be cleaned and reused safely for a long time. So, if you are looking for a healthier option, glass tumblers will make a great choice.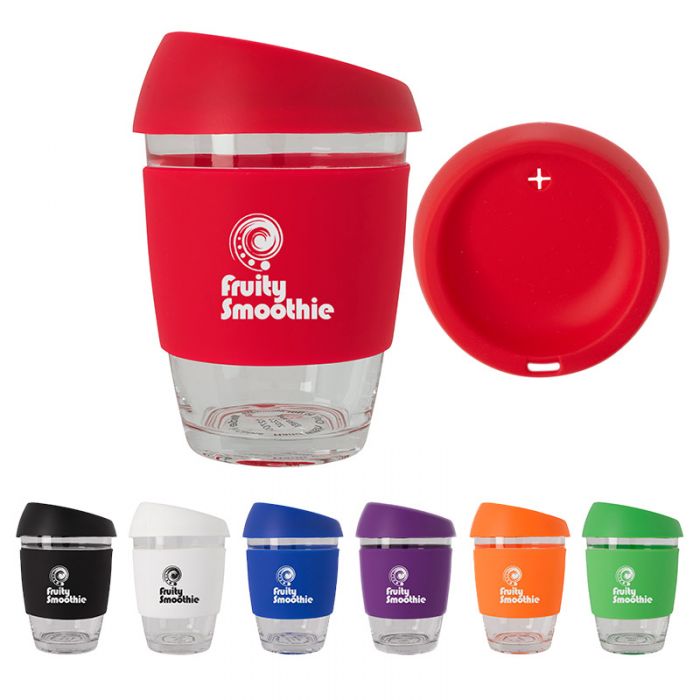 Do you have another reason that makes tumblers your favorite choice ? Share your thoughts with us on our instagram page.