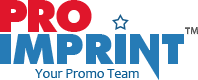 ProImprint Staff Favorites- Fall Season Favorites
Posted by ProImprint
Posted on August 18, 2017
We at ProImprint know custom products like the back of our hands and we love to boast about it in our monthly edition of staff favorites blog! It is no wonder that some of our regular customers settle for these popular custom gifts without batting an eyelid and come up with top scores in their promotions. So, it is yet gain time for us – the creative heads at ProImprint to fish out the most trending, the quirky or the most popular in custom gifts yet again. With fall season only a few weeks away it is a no brainer why we picked up fall season favorites as our theme for this month's poll.
It was an open contest this time and the first three members who first pressed the buzzer at the desk will get the chance to pick up their favorite custom gifts. As the stopwatch started, there was stony silence around and when the time was up, there was a mad scramble to reach the bell. The fastest three people were Sylvia, Sara and Wills- All from the sales team!
Sylvia had no doubt about her favorite gift and that was these large Tartan blankets . It was not surprising considering her Scottish lineage and her love for the classic tartan patterns. We still remember the tartan wedding suit of hers who had a traditional Scottish wedding theme. The roll up blanket she choose is made of 100% acrylic material has a leatherette strap which makes it a handy item for fall season holidays, sports events and more. The fringed patterns on the edge and the washable surface were the features that impressed her the most!
So, if you are looking for some family reunion gifts or promotional items, look no further than these fall season favorites of roll up blankets. The big plus is that the massive imprint space can also be used to creatively share your message and artwork with your guests. Her second gift choice was the ever popular Bluetooth Beanies that will not just keep the crown warm from chill but will also offer the double convenience of a built-in wireless stereo headphone that can be used for listening to music and making hands-free calls.
Wills, the lone male member in the group picked up custom Tremblant Knit Jacket for Men. An ardent sports lover and an outdoorsy person, he will surely love the multiple pockets of these jackets, inner zipper flap and pocket bags the exit port for ear buds. This 100% polyester sweater knit with brushed back will earn him a few eyeballs for sure. An adventure lover to the core, the next gift item that he chose was this combo item of Mini Mag-Lite with Buck Knife for all the hunting trips and fishing holidays he may have in mind during the fall season. Packed in a beautiful gift box, it will surely make a great corporate gift and store promotional items for marketers during their fall promotions.
Sara was quick to choose this Lightweight Crewneck Sweatshirt made of 60/40 Cotton/Polyester Blend Fleece. The Twill neck tape and 1×1 Rib Cuffs and Waistband were the features that tugged the heart of this fashion savvy marketing professional. She had a lot of color choices on offer too. It was not surprising that the second gift she chose was 20 Oz Geo Insulated Travel Tumblers considering her love for road trips, concerts and sporting events where she can carry her favorite hot cocoa in style!
Given a choice, which of these custom gifts will you choose as your favorite? Share your thoughts at the comments section and join our conversation.
You may also like….