Simple Mothers Day Gifts That Will Bring a Smile
Mother's Day is a beautiful occasion to thank the selfless love of  all moms in this world and appreciate them in all spheres of life. Businesses can appreciate their female business associates, employees or clients who  are mothers themselves with thoughtful gifts.
Here are some classic custom Mother's Day gifts that will never fail to bring a smile on every mother's face.
Pens
If you are looking for a classic gift choice that will impress even the most finicky moms on your list, pens will indeed be a safe bet. Firstly  you don't have to wrack your brains trying to find the right size or color while choosing pens as gifts. Writing instruments in every model is also hugely popular.  However, trending models like stylus pens that can be used both on smart devices and paper pads will definitely be a  great choice. These pens will impart a sophisticated image for the moms and your brand alike!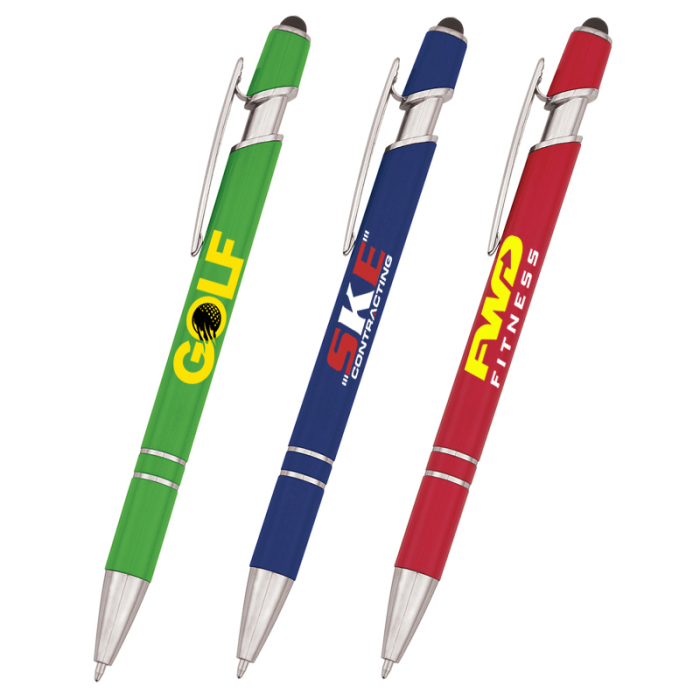 Metallic Accent tote bags
Versatile, trendy and all- purpose, tote bags will never fail to impress the fashion conscious moms out there.  You can even choose from a wide  range of models like wine bags for the party savvy mothers.
Drinkware
In addition, inspire the busy moms to stay hydrated and healthy by handing out water bottles and drinkware items. Choose from a wide range of fashionable and functional models  that will tug the hearts of even the most discerning mothers.
Stationery items for mothers at home, office or on the move
From notebooks to pens and sticky notes, there is indeed a wide range of stationery items to consider. Budget friendly and popular , these custom giveaways will help the busy moms to stay organized  and on target.
Relaxation gifts
Also, pamper the over worked mothers by handing out relaxation gifts like massagers, scented candles, thermal wraps and hot and cold gel packs among others. It will indeed make them feel special.
Food and candy gifts
Satiate the sweet tooth of every mom out there with custom candies , chocolate and other goodies. As they say, the shortest distance to the heart is through stomach; and that is what makes custom giveaways like food and candy gifts a perfect choice.
Toys and games
Further, everyone needs their own special time to relax and unwind. So, can there be  a better gift choice to consider than custom toys and games that will easily bring out the inner child in every mother. Choose from a wide range of models including pop top games, yo yo, card games or stacking games among others. Your brand and Mother's Day message will indeed leave a lasting impression in their minds.
 If you are interested in similar products, browse our exclusive category of Mother's Day giveaways to get the best gifts.