Simple Giveaways of Custom Eco Friendly Totes
Eco-friendly tote bags catch everyone's attention for all the right reasons. Made from natural and sustainable materials like cotton, jute or canvas, tote bags will make a great addition to any promotional plan.  These bags can especially tie in well with green themed promotions.
Why you will love these custom eco-friendly bags?
Eco-friendly
This is the foremost reason that makes custom totes  a great product. The bags made of environmentally safe materials will help you to associate the brand with sustainability. Moreover, reports show that most customers prefer brand that adopt sustainable promotions.
Customizable
The natural  fiber and recycled material is fantastic to work with as it is offers incredible design flexibility than other materials. The bags can be customized according to your requirements with ample space for prints and logo.
Branding prospects
Custom giveaways like tote bags are exclusive and sustainable, which helps your brand get greater exposure. These beautifully designed bags can spark meaningful conversations about not just your brand but environmental issues as well. This helps to enhance the popularity of the brand among customers and boost your sales in return.
Appealing
Totes are always fashionable and will appeal to customers and clients who have interest in unique and eco-friendly products. Designs and styles vary so there's a bag for just about every purpose and every audience.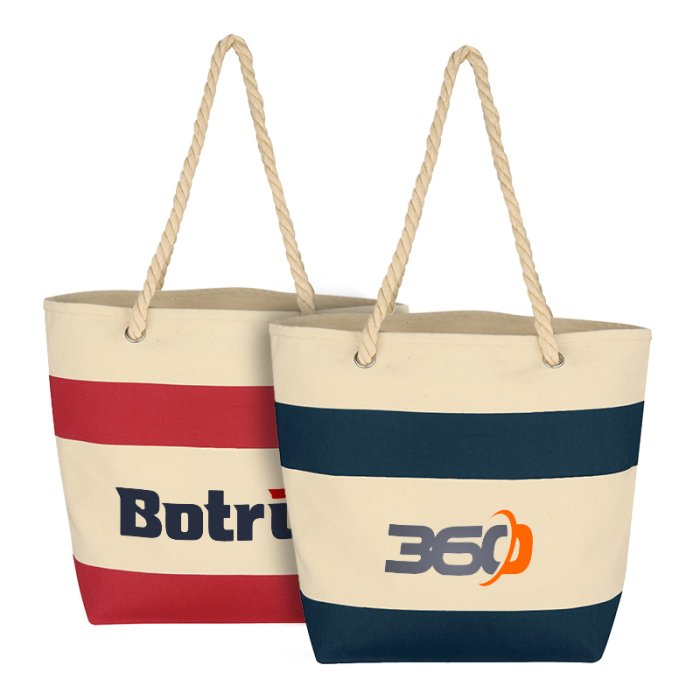 Fun to customize
Totes offer infinite design possibilities when it comes to customizing. Make use of the generous imprint space to highlight your brand, creative artwork or something more to grab the attention of people around. In addition, the positive environmental impact can help increase the brand's perceived value.  There is no better way to save and protect the environment than by offering these reusable bags.
Popular
Eco-friendly tote bags are popular across all age groups and demographics. Versatile and trendy, these bags are available in a cache of delightful and classic colors. Designed to last long and look great, custom tote bags will continue to make consistent impressions for a long time. Whether your prospects wish to use it as beach bags, travel bags or something more, custom tote bags will never look out of place in any context.
Premium quality
The quality of tote bag  is exceptional, which makes it a great promotional gift choice for corporate events, milestone events, employee appreciation events and more.
Functional
Durable and trendy, tote bags are also ideal for every genre of audience including working people, home makers, students and holiday makers. The elegant yet minimalist look of tote bags make these a stylish gift choice indeed.
Have a better idea on custom totes? Share your ideas with us on our facebook page