Best Personalized Wedding Favors  for spring wedding
Spring weddings are fun as it  involves outdoor fun,  bright colors and loads of sunshine and happy memories.  Make your spring wedding extra special with some great custom wedding favors  that will surely impress your guests, family and friends alike .
Here are some trendy custom wedding favors that will match your budget and leave the wedding guests awestruck.
Trendy Drinkware
You can also choose from a wide range of models including the classic ceramic mugs that can be imprinted with your brand to make perfect wedding souvenirs. Also, choose from a wide range of colors to make it interesting even further. Drive up the fun by filling these mugs with candies and chocolate. Make these custom giveaways special by adding an artwork and tagline to make it the new favorite morning mug for everyone.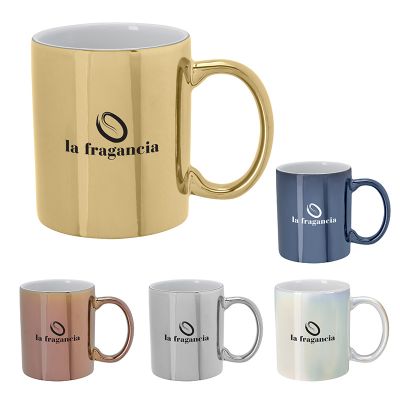 Wine glasses
Nothing says weddings like wine, and cocktails. So, choose wine glasses to match any venue and party theme. Guests will indeed love the stylish designs, and the idea of having their own commemorative glassware for home.
These old fashioned glasses will indeed make a great addition to any home. Your guests will find these handy glasses useful for them while  throwing their own personal after party. Also, include a thank you card or a personal note to enhance the experience.
Stem less wine glasses are available in a wide range of solid colors. Choose your favorite color and artwork customization to make it align with your special day. Make sure you bring out the good wine, too, because everyone will be excited to enjoy their drink in these stylish glasses
Scented candles
Instill romantic thoughts  in the minds of your wedding guests by handing out scented candles as  favors. It will inspire the guests make their date night extra special or just brighten up the spaces . Incredibly popular and budget friendly, scented candles are available in various fragrances, colors and shapes to match the wedding décor and theme.
Food and candy Gifts
 Probably  nothing can beat the charm of food and candy gifts as wedding favors. Choose from a wide range of flavors, and you are guaranteed that your guests will love these  little surprises in their gift bag. It is undoubtedly a thoughtful way for you to make your wedding party memorable. If you have a diverse audience of varied tastes, look no further than these universally loved giveaways. Available in just about every price rates, food and candy gifts offer something special for everyone.
 Hand fans
These fancy hand fans are a delightful addition in any outdoor wedding. Your guests will love to have these outdoor staples as gifts. Every time they use it on a hot day at home or the beach holiday, your wedding day memories will flash by their eyes! If you are looking for something fun and functional on a low cost, hand fans will indeed make a great choice.
Looking for more? Browse our exclusive section of wedding gifts to choose a model that you will find interesting.