Custom Cooler Bags- Cool Branding At Easy Rates
Cooler bags are something everyone needs to keep food and drinks fresh and chilled while on the go. Ideal for all types of outdoor events including corporate picnics, camping trips and game days, these promotional items are ideal for all types of businesses and audience groups
If you are still on fence, these benefits of cooler bags will surely give you some solid reasons to consider it as your swag.
Highly practical
Custom cooler bags also come handy in a variety of settings like outdoor events, picnics , grocery shopping and more. So, by handing out these giveaways, you are rest assured of a high level of brand display and consistent impressions at one time investment. Moreover, by putting your brand on cooler bags, you can increase your brand visibility.
Bigger brand outreach
Cooler bags remain out and about, which means your brand imprinted on these will get a lot of attention from people around . Every time your customers and employees use these bags, they will be promoting your brand to others inadvertently.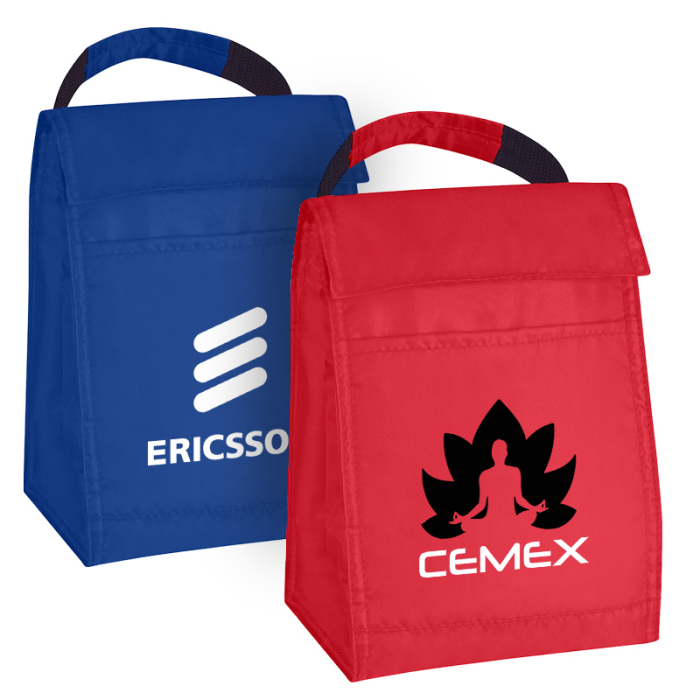 Budget friendly
Cooler bags are cost-effective marketing items that are available in various price rates. So whether you plan to use it as employee gifts or customer giveaways , cooler bags will go a long way in making new leads without breaking your budget.
Tips to Consider While Choosing a Custom Cooler Bag
Here are some of the top tips to keep in mind while selecting custom cooler bag for your branding.
Bag Size and Capacity
Ideally the size and capacity of the bags you choose should match the needs of the users. If your prospects are planning to use it for outdoor events or camping trips, a larger bag may be needed; however for everyday activities, a smaller bag may be more practical.
Material and Durability
The material and durability of the bag are important factors to consider. The bag should be made from a durable materials that can withstand frequent use. It should also be low on maintenance and easy to clean.
Design and Style
The design and style of the bag should reflect your brand's image. It should be visually appealing and have a design that is consistent with your brand's messaging.
Customization Options
Customization options are important when choosing cooler bags. Ideally, you should be able to customize the bag with your brand's logo, corporate colors and message effectively.
The best ways to Use Custom Cooler Bags in promotions
Outdoor Events and Activities
Cooler bags are essential staples during outdoor events and activities to keep food and drinks fresh and well insulated even in hot weather.
As corporate gifts
Cooler bags make value added corporate gifts that will draw new customers while increasing their brand loyalty. High useful and fashionable, cooler bags are worth flaunting for your elite clients as well. Every time they carry these cooler bags, they will get engaged with your brand.
Employee Appreciation Gifts
Appreciate the work force for a task well done by handing out thoughtful giveaways like cooler bags. It will make them feel well appreciated and special while conveying your message that the employees are well valued. Plus , they will find it useful on the go or at office to keep their food and drinks chilled and fresh.
Have a better idea to use cooler bags in promotions? Share your thoughts with us