Beach Themed Corporate Gift Ideas- Must Read
Summer is inching closer and it is the right time for businesses to think about beach themed giveaways  for their employees and clients. When beach activities and pool parties dominate most people's holiday activity lists, giveaways like beach towels and sunglasses make great addition to any corporate gift list.
Beach Bags
A handy beach bag for all their beach trip essentials will make beach holidays enjoyable and easier for your audience . A mesh tote bag will make a great choice to keep clothes and  beach game essentials as the sand can be shaken out easily . Available in various models , these trendy totes can also be imprinted with your brand and message to make a super utility promotional product that will get a lot of use not just is summer but all round the year.
Beach Towels
No beach holiday can be complete without beach towels. Available in various models and colors beach towels are even available in full color prints. So, by adding your logo and message, you can easily promote your message among the entire beach crowd.
Printed Beach Umbrellas
Beach umbrellas  may not be as affordable as some of these gift options. However, the huge imprint area on the canopy will ensure a panoramic display that can be seen by everyone on the beach . In addition, you can choose from various models and sizes to  find something appropriate to meet your branding needs.
Folding Chairs
A comfortable perch will obviously make a great addition to any beach trip . Available in various models like nylon chairs, mesh chairs and chairs with cooler bags and carry bags, there is indeed something special for everyone. Make use of the generous imprint space to highlight your brand and message to get easy eyeballs. Long lasting and highly useful, custom folding chairs will make highly valuable giveaways that are hard to miss.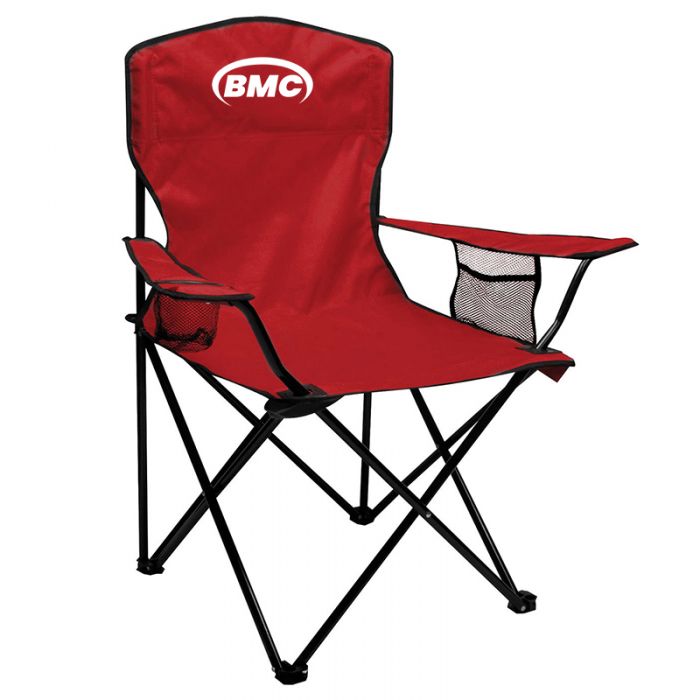 Hats
Enhance the beach style of your audience with custom hats imprinted with your business logo. Offered in a wide range of styles and colors, these custom hats will easily complement your brand the best. Embroidered logos on the hats will last for a long time and will continue to make repeat impressions even beyond the beach !
Water Bottles
Staying hydrated in summer is essential . Custom water bottles are undeniably one of the best selling custom giveaways for the same reason. Available in various models and price points, water bottles will make a high utility giveaway that your recipients will talk about for a long time to come!
Logo Sunglasses
Custom sunglasses printed with your logo and message will indeed make a budget friendly handout that everyone will find useful. The recipients can keep their eyes safe from UV rays while your brand gets an incredible display. Moreover the low cost advantage that custom sunglasses enjoy will make it perfect for mass events. Starting at prices of only a few cents, these logo items are ideal for summer mass events and mailer campaigns.
Custom Sunscreen
Budget friendly, yet highly useful, custom sunscreen will obviously make another popular choice . Available in various models and package options , sunscreen make giveaways that anyone can use. Your brand and message can be imprinted  on full color labels to leave a lasting impression . Further, carabiner bottles that can be clipped to the beach bag are popular choices. Your recipients will surely love to carry it wherever they go.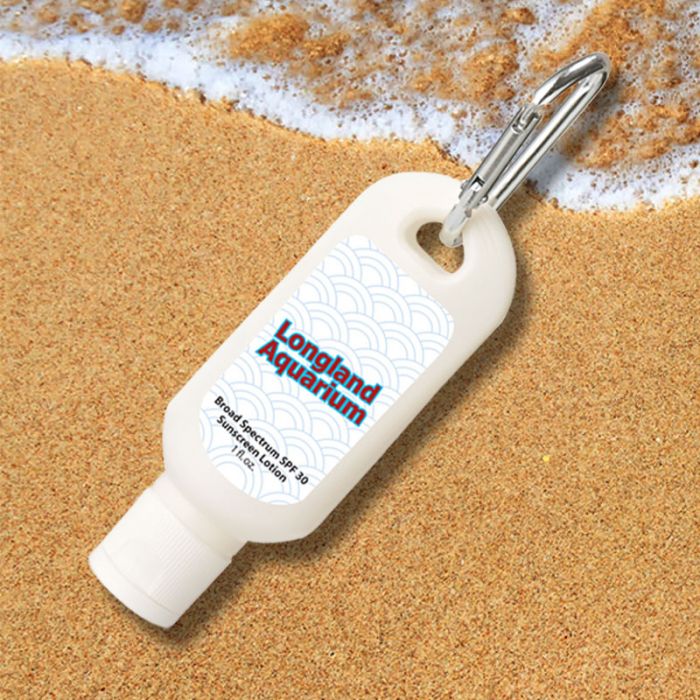 Which of these custom beach giveaways are you planning to use? Browse our other beach and outdoor gifts to find your perfect summer giveaway.