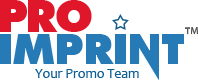 A Few Smart Tips To Choose Custom Gifts For Mailer Campaigns
Posted by ProImprint
Posted on October 12, 2017
Planning a mailer campaign? The success of a brand campaign depends on not just the best gifts but also an appropriate distribution method. Distributing promotional products involve a lot of effort and money and to get the best results you should choose a method that is both budget friendly and effective.
Here are a few smart ways to distribute your custom gifts to both new and potential customers.
Distribution of custom gifts is fairly easy in tradeshows and business events as you can hand these out in person to people who come to your tradeshow booth. However if you are planning a mailer campaign you should choose appropriate gifts that do not eat up a lot on postal charges. Choose custom products which can be flat packed into large or small envelopes to save on postage and to make your promotions budget friendly. The postage costs may be more than the item cost if you use custom gifts that cannot be packed flat!
Custom gifts that are easy to send by mailers will make great marketing tools as your recipients will be pleasantly surprised to get a gift by post even in this modern digital age. These logo items can be sent along news letters or business communications to add a personal touch to your mailers. Mailer campaigns can be held to announce special deals, new store opening or holiday greetings. Leave a lasting impression in the minds of your recipients by carrying out mailer campaigns that will enhance your brand recall and goodwill in no time.
Here are some great mailer campaign custom gifts that you may not have thought about earlier.
Water bags: Light weight and collapsible water bags will make great options for mailer campaigns. Your recipients will love these highly functional items and every time they carry these daily use items around, your brand and message will grab a lot of attention from everyone around. Personalize these with your brand and message to make it a high value custom gift of high retention. Offered in a bevy of attractive colors, these logo items will ensure the much desired portability to your brand and message.
Chocolate Stress Relievers: Compact and delightful, these stress relievers will make great mailer items. Personalize these with your artwork or message and send it in mail to surprise your audience. Your brand on these will enjoy a wide angle display every time your recipients reach out to these stress busters. It is hard to resist these trendy logo items that will easily double up as the favorite banter topic in the social circles of your recipients.
Tri-Handy Fidget Spinners: Easy to pack in envelopes, fidgets win hands down as mailer gifts. Touted as the hottest promotional item and corporate gift of the year, fidgets will make perfect mailer gifts. Everyone will be thrilled to get these addictive toys as part of your business promotion.
Emery Boards with Case: These custom emery boards/nail files offered in a case are easy to use and carry around for your recipients. Cut down the postage and not your brand promotion with these light weight custom gifts make perfect mailer gifts that nobody can resist. Get yours now!
We have a lot more light weight custom gifts that can be flat packed for mailers. Shop right away!
You maya also like…
The Benefits of Using Logo Imprinted Pedometers in Promotional Campaigns