5 Reasons Why Custom Pens are the Best Handouts for New hires
 Make the new hires feel at ease and well appreciated on their first day at work with a befitting gift like custom pens. It is also a subtle way to reflect your brand identity. The best part is that it is not just the employees but colleagues and family members of the new hires can consider a nice little personalized gift to show their appreciation
Custom pens will make a great choice in this regard considering the fact that everyone needs pens in their everyday lives. Customize it by adding your logo, message or custom colors to make it one of its type. Pens are something that the new recruits will need it and love to use.
Did you know that custom pens are one of the most popular promotional items among marketers? Apart from being a viable work tool, printed pens make collectibles and work desk items for most people. Just think of the impressions, your brand will make every time they use to sign documents, scribble notes or simply place it on the  work desks. Everyone will be curious to take a closer look at the message printed on these writing instruments.
Custom pens will make the new hires feel part of the team
Can there be a better way to welcome a new hire than custom pens with your logo and tagline imprinted on it?  It will surely make them feel welcomed and a part of the organization from day one.
Limitless models
Pens are available in a wide range of popular models including metal pens, stylus pens, plastic pens and ecofriendly models like wooden pens.  Having a branded pen on hand will make them feel relaxed and confident while at work.
Pens are proven marketing tools
Custom pens make lives easier for your prospects while promoting your brand long term.
Make the best first impression
Your logo and message imprinted on these writing instruments will leave a lasting impression in the minds of the audience. Moreover, a pen is easier to carry around than other employee giveaways.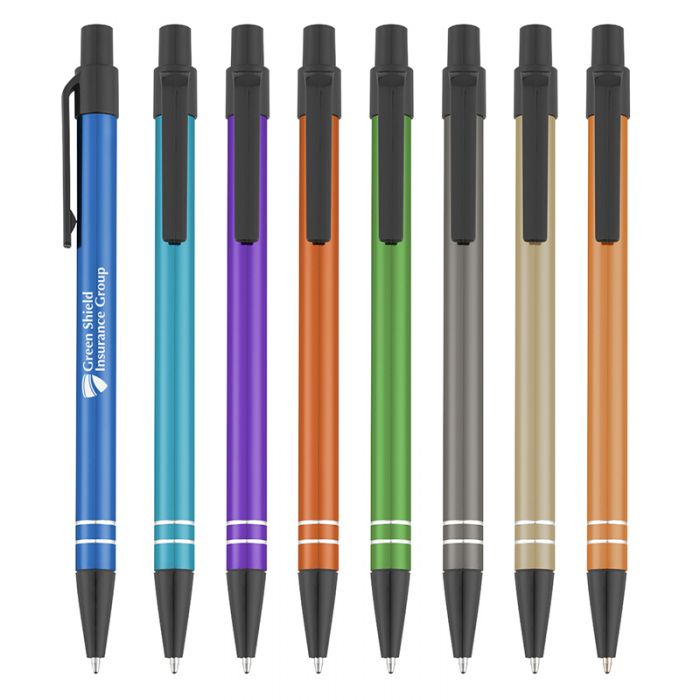 Elegant gifts
Further, a superior quality writing instrument is a dream come true for people who have to write. What's more luxurious than carrying a pen that is specific to the organization where they work? High quality imprints like laser engraving will keep your message in plain view of the audience for a long time.
Pens are Dynamic
Pens are universally popular among recipients of all age groups and demographics. So marketers can even order in bulk to cater to their upcoming recruitment needs. No matter, whether you are looking for a gift for a colleague or your boss, an engraved pen will be a professional and thoughtful gift.
How do you plan to use custom pens as new hire gifts? Share your thoughts with us.