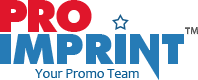 2018 Weekly & Monthly Planners- Trending Promotional Items That Will Keep Your Brand Right In Front Of Your Audience
Posted by ProImprint
Posted on August 9, 2017
Custom weekly and monthly planners make a great tool for keeping track of appointments, academic dates and tasks for individuals, families and in fact anyone who needs to stay organized. Marketers who are scouting for effective logo items to enhance their New Year promotions will find these logo items a great choice. Everyone needs planners to jot down important events, to list out daily tasks and appointments and a lot more. These will make great employee gifts and party favors too. Offered in a range of models and sizes and price points, monthly and weekly planners make perfect handouts to promote all types of businesses.
Here are some of the trending models that are all set to take the promotional gift industry by storm.
2018 Calendar Weekly Memo Planner: Custom Printed 2018 Calendar Weekly Memo Planner makes a great hand out thanks to its spacious ruled daily memo and a calendar that shows a full week along with insets of previous, current and coming months at the top. Personalize these with your brand and message and see how these weekly memo planners will get your brand right in front of your audience for a whole year.
2018 Women's Health Guide and Pocket Calendars: Promotional 2018 Women's Health Guide and Pocket Calendarswill make a great gift for promoting health among women and makes a great gift during breast cancer awareness month, women's day and other such events. The ample white space will be useful for recipients to note down reminders and other important information. These planners that fit in a #10 envelope, will make an ideal choice for direct mail promotions.
Patriotic 13 Sheet Contractor Memo Planners: 2018 Patriotic 13 Sheet Contractor Memo Planners that are designed in a patriotic theme will make a great hand out for nationalist events and patriotic themed promotions all round the year. These memo planners will easily enable the users to calculate exclusive working days of the year.
2018 Classic Weekly Desk Planner: Promotional Logo 2018 Classic Weekly Desk Planner doubles up as a handy reference tool apart from being useful planner for the year. It carries United States postal information, business expense ledger and one week of daily memo space on each two-page spread. These make great corporate gifts and store promotional items.
Time Management Span-a-Year Laminated Calendars with Marker: Time management makes a tough ball game altogether for most people. These handy calendars will let your recipients finehone their time management skills and to squeeze in more tasks into their available time in hand. These calendars will double up as planners as the users can easily write and wipe off their notes on this UV laminated surface using a marker.
We have added some of the latest planners in our list; hurry; your time for ordering promotional planners for 2018 starts now! These time sensitive custom gifts should ideally reach your recipients before New Year sets in. So, what are you waiting for? Get started right away!
You may also like….
2017 Promotional Calendars and Planners- Help Your Recipients Get Organized