10 Great White Elephant Gift Ideas Under $10 for Christmas
A White Elephant Gift Exchange is a popular way to celebrate Christmas where people wish to get the best gifts but often end up with gag gifts! Therefore, the gifts that you choose for this addictive game can be budget friendly and fun themed that will set off peals of laughter and giggles to complement the festive mood around.
What could be the best gift for the Christmas gift exchange?
Firstly, everyone can bring a wrapped gift for the common gift pool. Any gift item is fine as long as it suits the style and tastes of the members. Though gag items are a huge rage, you can also throw in a few nice items that people actually want. Better still, if you can pick up something that's both funny and useful, you have hit the White Elephant jackpot. We have a collection of gift items that range from simple and straight to unusual and hilarious and everything that falls in between. So, make sure you know where to look.
Moreover, to make things easier for you, we have listed out a few white elephant gift ideas under $10
#Santa Bottle Openers
Looking for something that people will fight over? Look no further than this adorable personalized Santa bottle opener beads. Is there any need to say that it is perfect for Christmas!
#Can Coolers
Cheap and best for all the Christmas drinks, these can even be combined with a few other drinkware items if you have a higher budget. Custom can coolers are great for a bunch of friends but not a cool idea for a formal office Christmas party.
#Oven Mitts
Great for all the gourmets and the chefs in the making, personalized oven mitts make a great functional gift which everyone will use for a very long time even after the Christmas stars conk off!
#Knit Pom Beanie with Cuff
In fact, wearing these beanies is a funny way to soak up the Christmas spirit and stay warm during the frosty winter days. One size fits all, these custom knit pom beanie with cuff is great for both men and women.
#Stress Balls
Perfect for everyone, these gifts will indeed get lots of laughs and winks. Go for it! Besides,  Custom stress balls will surely come handy at the work desks on a bad day when nothing seems to work out!
#Stainless Steel Vacuum Bottles
The double wall construction of these personalized16 Oz Stainless Steel Vacuum Bottles
help users to keep hot/cold liquids insulated for many hours. Great for home, office or for people on the move.
#15 Oz Terra Tumblers
A trendy way to enjoy a piping hot coffee or cocoa, these printed 15 Oz Terra Tumblers
will definitely make a great gift in the white elephant list. Expect a few fist fights and heated discussion among those who failed to get these great gifts.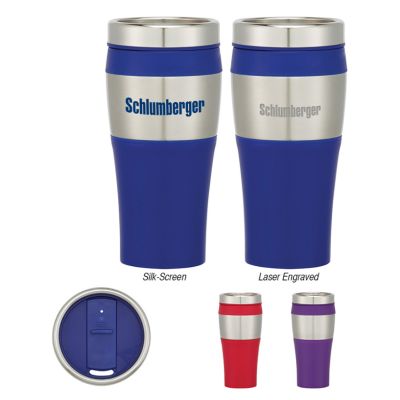 #Mini Resort Jute Tote Bags
In addition, Mini Resort Jute Tote Bags are great for a day out shopping , on the beach or in fact wherever you need a toting option. Fill it with candies, popcorn or mint to steal the hearts of your friends this Christmas. It is also easy on the environment and equally light on your wallet!
# Mason Jar Tumblers
It will take a long and winding way for the drinks to reach your mouth with this crazy straw! These colorful personalized mason jars are not just for all those drink items but obviously make great collectibles as well.
#4 Piece Grigio Wine Bottle Set
Raise a toast, spread the cheer and stir up the holiday spirit with these elegant 4 Piece Grigio Wine Bottle Set. Each wine bottle set features a waiter corkscrew, drip ring, pourer/stopper combination and spray rubber wine bottle case. Pop the drinks; let the party begin!
Did you find something you like? You can click on the links to check out the products. Best still; why not explore our holiday season gifts that will literally throw open a Pandora's Box of gift ideas! Merry Christmas!
You may also like….