Why BBQ Sets Are the Best Spring Season Giveaways
What is the first thing that comes to your mind during a nice, warm spring season weekend, a cook out party or a beach holiday? It is barbeque grilling! So, marketers can pick up this cue and offer branded BBQ sets this season.
Just a few weeks from now, we will totally feel the warm sun and the spring breeze. Everyone can finally plan beach holidays, barbeque parties and road trips with friends. Custom BBQ sets will surely make great promotional merchandise to get your message across and impress the audience.
The onset of spring  is all about the delectable activity of grilling the barbecue. So, why not make this favorite American pastime of grilling your promotional theme with custom BBQ giveaways. Ideal as employee gifts, store promotional giveaways or contest prizes, BBQ sets are available in a wide range of models and price rates.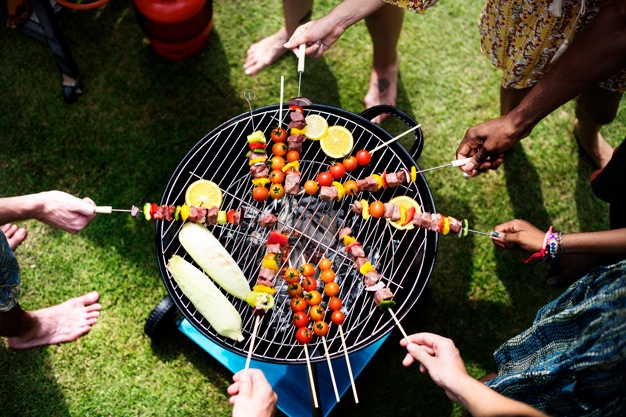 Why use BBQ sets for Competitive Promotion?
High Quality
BBQ sets are high quality handouts that ensure more value for your customers and better brand visibility for your business. Win-win. Every outdoorsy audience group will love to get BBQ sets for free. Ideal for all types of business promotions especially food and beverage industry, these high value custom giveaways will enjoy a premium display in every home and office. Offering such item makes customers feel appreciated and special.
Boosts Sales
This marketing strategy is a smart move to popularize your brand among the target audience and boost sales. By handing out BBQ sets with every purchase beyond a certain value, you can inspire the customers to buy more and come back for more.
Word of mouth publicity
High value gifts like BBQ sets will evoke word of mouth publicity and more customers will be keen to get this gift by joining the contest or the promotional drive . You can even announce it as a short term gift offer to create a sense of urgency in the minds of the customers.
Perfect for Brand Awareness
Custom giveaways like BBQ sets will pique easy interest in the minds of the audience. In addition, it showcases your brand identity to create better brand awareness among people. Moreover, the customization of the BBQ sets is definitely one thing that you will love the most about this promo. Think of creative headlines, artwork or something more than just the logo to make it special and truly unique. Your brand will easily become the hottest talking topic during cook out parties and BBQ events.
To sum up
Custom BBQ sets are ideal for all occasions and seasons and hence make a smart and subtle way to promote your brand among the customers. Need more tips? Our team will be glad to be of help.