Valentine's Day Custom Gift Ideas for Salons
Okay, let's face it! Salon's book up way in advance especially during Valentine's day when everyone loves to look their best. 
Salons can indeed think of some exciting giveaways to  treat their regular clients and impress the new prospects. In addition, these branded custom products will keep your message front and center for those who plan their at-home-salon day.
Need some inspiration? Here are some promotional business ideas for Valentine's Day.
Emery boards
Well-kept nails are a sign of health and beauty! Help your clients to have  well-trimmed and  perfectly filed nails by handing out these custom emery boards. moreover, it will be a  great addition to travel bags, cosmetic bags and the home spa kit . Your brand and message imprinted on it will get a lot of eyes beyond the target audience especially during costume parties and events.
Gel Bead Eye Masks
Your prospects need not wake up with puffy eyes on Valentine 's Day when they have these relaxing eye masks on hand. Designed to reduce any swelling and rejuvenate the eyes, it will definitely come handy for home parties and celebrations.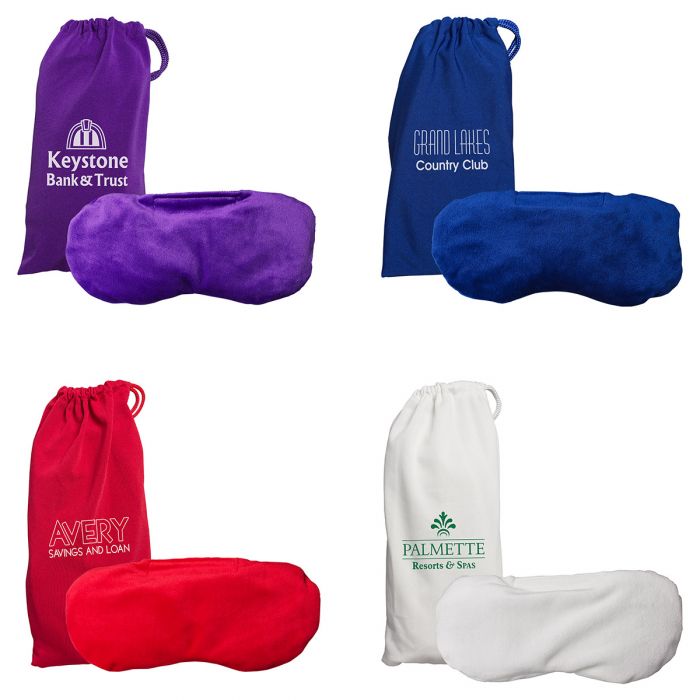 Cosmetic bags
Pamper your clients with luxurious custom branded cosmetic bags. Ideal for  in-house spa use or during travelling, your clients will feel more confident and well groomed every time as they can access all their personal care items easily.
Blanket
Your recipients will indeed  find these soft blankets useful to snuggle up on bed or in the couch. Comfortable and warm, blankets are available in a wide range of price rates, colors and models.  Customize it with your brand and tagline to make it part of their personal life style. Further more, blankets will never escape the attention of even a pair of casual eyes. Thus your message will reach a bigger audience that you can even imagine.
Scented candles
These luxury candles that emit all-natural fragrances will perk them up and calm them down. Show them you care with this pampering gift. Gently remind them of your business every time they open the convenient, lid with your logo and branding label. Your recipients need a spa experience, especially on Valentine's!
Lip balm
Lip balms are a fun and easy choice for promoting salons. They're also inexpensive, so they're good for a low budget.  These everyday items will keep the lips of your recipients beautiful even when winter is at its peak. Choose from various interesting models like lip balm balls and cubes that stand out for its brilliant colored and unusually shaped containers.
Should you need more gift choices, all you need is to browse our exclusive Valentine's day gifts