Top 12 Valentine's Day Promotional Items To Win The Hearts Of Your Audience
Love is in the air! Valentine's Day, which is the most romantic holiday of the year is closing in. Valentine's Day sales revenue in the United States is expected to reach approximately 27.4 billion U.S. dollars in 2020, which will be an increase of 6.7 billion dollars in sales from 2019.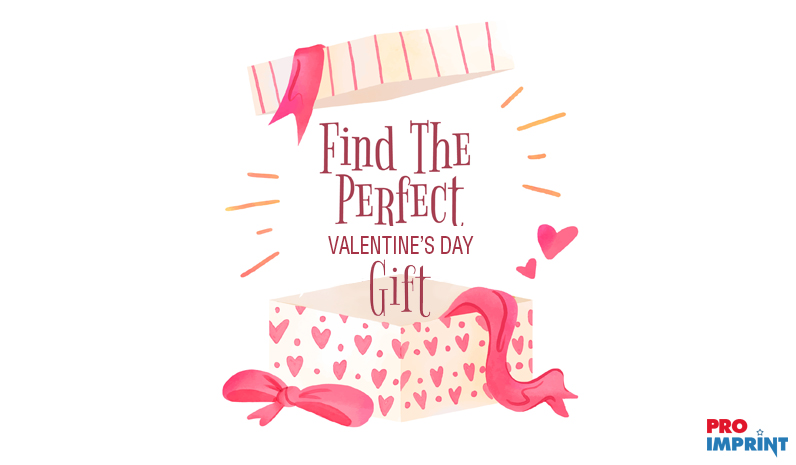 Over 60 percent of Americans spend Valentine's Day with their spouse or significant other and enjoy a romantic dinner out. For most people  popular Valentine's gifts continue to be chocolate  and candy followed by flowers, cards and jewelry among others.
Marketers can make their February 14th promotions special by handing out gifts that will easily win the hearts of their audience.Valentine's Day custom gifts are a great way to make an emotional connection with your clients and employees and show that you value your contacts.
Businesses that might be a bit late in getting their Valentine day promotional events off the ground will find this gift list handy. These top 12 promotional products for Valentine's Day are not just our personal favorites but top trending as well that will make a big impression on February 14th events.
#1 Cookies can't Get any better!  
 Imprinted Thank Cube Cookie Towers feature rich chocolate chip cookies, almond tea and buttery shortbread packed in  four cookie boxes imprinted with Thank you message in four different languages. Tied up with a ribbon printable with your brand, these cookie gifts will make the ultimate valentine day gift this year. Your recipients will surely appreciate this big hearted gesture!
#2 Fortune cookies -Everyone will love to know what lies ahead for them
Fortune Box with Fortune Cookies are great handouts for not just Valentine's Day but Chinese New Year as well.  These tasty cookies come with fun nuggets of wisdom, quotes, kind wishes, and amusing jokes. The full process laminated decal on one side can be used to get your logo or special message imprinted.
#3 Conversation Hearts- Classic Gifts That Bring Back Nostalgic Memories
 Conversation Hearts are simple yet fun candy gifts that will bring back the nostalgic memories of Valentine's Day parties in school. It has always been a classic choice as Valentine's Day gifts for as long as anyone can remember! Make a special emotional connection with your prospects with these custom Valentine's day gifts of  Round Tins with Conversation Hearts .
The sleek see-through silver colored tins filled with conversation Hearts with cheerful messages stamped into each piece will make perfect Valentine's Day promotional items for hotels, schools, gift shops, bookstores and more. You can also choose from a variety of filling options apart from  heart shaped hard candy.
Customize the tin with your design and logo to get all eyes on it. The big plus- these trendy candy boxes will get promptly refilled by your recipients once the candy is gone and your message will get an extended lease of promotion!
#4Medium Heart Tote Bags- Eco Friendly Giveaway Items
If you're looking for the best Valentine's Day promotional giveaways on a budget, you can't go wrong with these Heart tote bags. Reusable and recyclable, these medium heart tote bags are great for green themed events as well. Heart totes are made of non woven polypropylene and offered in a wide range of colors to match your brand color. Your imprint placed inside the heart shaped design will easily get the attention of the whole world!
#5 Squishy Heart Shaped Stress balls you will fall in love with!
If you need a perfect hand out for Valentine's Day that will work with any business, we suggest these Printed Heart Slo-Release Serenity Squishy stress toys. These are slow-release stress toys, which means they retain their squeezed form for a longer time, allowing the users to watch them gradually come back to their original shape while relaxing their fingers.
CPSIA compliant and ASTM certified, these custom Valentine's day gifts are great for the promotions of pediatricians, hospitals , cardiologists, pharmacies and gift shops among others.  Put your business logo and message in one color on one side and highlight your message exceptionally well.
#6 Heart Shaped Hot and Cold Packs- Show that you care!

Valentine's Day may be a winter season event. However, it is still a popular time for people to explore outdoors, enjoy rough rides, adventurous camping excursions and more. So, heart shaped hot and cold gel packs will make a great gift idea that will leave your audience cheerful and in their perfect nick even in the event of minor sprains and bruises.
Users will find these wellness items useful at their desks at work, homes or even in car or on long plane journeys. Your full color logo imprinted on these will get a lot of attention. These Valentine's day giveaways are great for healthcare industry, chiropractors, doctor's clinics and pharmacies.
#7. Promotional Heart Shaped Keychains
Keychains make ideal promotional giveaways as these enjoy a warm welcome and long retention among your prospects. These elegant heart shaped metal keychains  make Valentine Day gifts that your recipients will use on a near daily basis, creating multiple advertising impressions for years. Make use of the generous imprint space to put your brand and greetings on a display. Offered in an attractive gift box, these budget friendly giveaways will literally make heads turn and your logo stand up.
 #8Handheld Heart Shaped Fans enjoys a great fanbase
Your customers will love to get their hands on to these trendy fans any day! These hand fans are not just useful to cool themselves off during game days or outdoor events but make stylish accessories during parties and parades as well.  These handheld heart shaped fans have a laminated high gloss finish and customized with full color messages are great handouts for Valentine's Day sale venues, corporate events and services.
#9  Heart Double Ball Point Pens
These heart shaped  double ball point pens are made in USA. These pens with a breathe –through safety cap will make a hearty addition to the work desks of your recipients. Great handouts for charities, for office supply stores, doctors offices and more, these Inkbend Standard Heart Double Ball Point Pens  will make the hearts skip a beat with their stunning design of double heart. Anyone will love to use these special pens that are different from the normal pens they use every day. Your imprint of your company logo and design on the barrel will get a lot of loving glances for sure!
#10. Heart Shaped Tin Candles
Scented candles are a welcome gift during all special occasions like holidays and milestone events. It will make a great addition to any cubicle, car, or personal space at home. Budget friendly and immensely popular these heart shaped tin candles will easily fit the bills of Valentine's Day giveaways.
 Made in USA, these all natural soy candles in cinnamon flavor will leave a soothing aroma around and help your recipients stay relaxed after a long day out. Custom heart shaped tin candles have a rich, smooth look and feel, which is enhanced by the heart shaped tins in which these are contained.

#11 Heart Shape LED Flashlights
Heart Shape LED Flashlights are a hit with businesses all year through simply because everyone needs a flashlight for their home, office or on the go. These wafer thin flashlights are easy to carry in a pocket or purse and will even come handy while they go off to a remote vacation destination on this Valentine's Day. Powered with replaceable environment friendly lithium batteries (included) these flashlights that feature white flashlight with a red LED also make great handouts for environment friendly events, safety programs and travel and camping related services, trying to boost their Valentine's Day sales.
#12  Heart Shape Keep-It Clips
When you need a giveaway item that will melt the hearts of your recipients and bring alive their romantic memories, few items will get the job done better than these Heart Shape Keep-It Clips. Your recipients will have a safe spot to keep their romantic cards, notes and passionate snap shots safe and right in their plain view.
Budget friendly and versatile, these clips can even be used to seal food bags like fun snacks, potato chips, cheese crackers and much more. Offered in the romantic colors of red, pink and white, these clips have a high visibility imprint space that will highlight your message and logo.
Did you find the list of top 12 Valentine gift ideas  useful? This list is just a tip of the iceberg of the exciting custom gift options that lies ahead.  Explore our exclusive line of Valentine's Day themed gifts in all possible types and models. Invest in any or all of them to show your prospects how they hold a special place in your hearts!