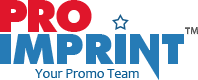 Themed Parades- The Fun Way To Make Your Brand Seen
Posted by ProImprint
Posted on April 20, 2017
The mere mention of parades will remind you of the big-brass bands, dignitaries making an elegant appearance and above all the cache of interesting parade giveaways. Parade favors make a perfect way to spread the word about the products and services for organizations and non profits. So, if you are planning a show stopping parade, you will surely find these custom gifts and party ideas really interesting.
Themed gifts
Be it Fourth of July parade, School spirit parade or St. Patrick's Day, we have an exclusive range of parade hand outs and that will leave a lasting impression among your audience. Celebrate the fun of being an Irish at St. Patricks' Day by handing out these 4-Leaf Clover Shaped Pencils and wish for a lucky year ahead. Loads of fun and color, your audience will love these Irish themed gifts as your competitors go green with envy. Parade goers will appreciate these Glow Circle Badges that will add a bit of glow to their night parade attire. These fun gifts will enjoy a high retention even after the parade as everyone will love to grab the spotlight!
Themed parades will give you a great opportunity to get in touch with the crowd, to build a personal rapport and drive up the festive mood. Themed gifts make great parade favors. If you are planning a float in an Independence Day parade, red, blue and white colored gifts like patriotic colored balls, sunglasses and hand fans will all be a great way to match the theme and to enhance the summer fun.
Sports gifts
Now that the baseball and football season is on, it is a great time to plan about a homecoming parade. We have a range of gift items for these parades including Foam Cheer Noodles or the clappers to make some noise and get the crowd on their feet!
Weather specific gifts
Weather specific gifts also make popular parade giveaways. Umbrellas, T shirts, sunglasses, drinkware items – the list of weather specific items is literally endless for the spring and summer season. For a summer parade, water bottles will keep the attendees cool and hydrated. Custom visors will keep their peepers safe from the sun while the hand fans will make a great add-on for any parade crowd and will enhance the party feel of the settings. If rain is expected, branded ponchos will be a cool option to consider. Customize these with your brand and message to put your brand into the hands of the prospects.
Industry specific gifts
Another smart way to choose parade favors is to think about gifts that will remind the audience about your products or services. For instance for a dentist, the best way to get their message out will be to put their brand on tooth shaped keychains or tooth shaped magnetic clip holders. Whenever they see these logo items, your brand will be remembered by the crowd.
We have an impressive line up of industry specific gifts that you will find interesting. For a beauty salon compact mirrors or nail files will make a thoughtful gift while a travel agent can think of handing out these luggage tags or cosmetic bags to reach out to the frequent travelers in the list.
Functional handouts
Parade spectators will surely appreciate a handy bag to hold their candy and gifts. Customize a colorful totes with your brand and message to make it a highly effective parade favor that will never be overlooked by the crowd. Bags enjoy one of the lowest costs per impressions, which means that your logo and message on these will enjoy a high visibility.
Choose functional gifts that people will surely use and retain for long to make your brand remembered for a long time even after the frenzy of the parades die down. Choose unique and useful gifts that will put your brand out on a proud parade and make sure that the brand becomes the talk of the town literally!
You may also like…
Add Up To The Patriotic Fervor Of Labor Day Parades And Barbecues With Our Patriotic Promotional Gifts