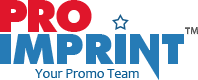 Promotional Product Industry Trends – Hottest Promotional Items 2017
Posted by ProImprint
Posted on May 17, 2017
The likely hottest promotional product industry trends for the year 2017 was first unveiled at PPAI Expo held from January 8-12, 2017 at Mandalay Bay Convention Center, Las Vegas. Attended by thousands of promotional product suppliers and distributors, the event showcased some of the hottest products to watch out for. Now that we are almost in the middle of 2017, it will be interesting to make a quick recap of the promotional product trends and the hottest promo items to watch out for in 2017.
#1: High quality promotional products are in!
Gone are the days when companies remained stuck to cheap as chips custom products to get their message out. This year's trends suggest that businesses may opt for high end promotional gifts that will leave a lasting impression of their brand. So, this year will see an increase in the budget allocation for promotional items as businesses will go for high value and long lasting promotional items that won't get easily trashed.
Innovative and exquisite, logo items like these Men's Puma Golf Long Sleeve Knit Jackets equipped with resistant storm CELL FORCE 1 technology will make it a great pick for the outdoors. These will make excellent handouts for tournaments and sponsorship programs. Brookstone Pro Bluetooth Headphones is another cool gift choice to consider. These top quality headphones with a rich high quality sound and in-built microphone that allows easy answering will surely turn heads and your brand will grab the spotlight easily.
#2: Go green is the theme!
Environment friendly products will continue to be a hot trend this year as people have become more aware of the significance of going green and leading a nature friendly way of living. Reports say that customers support brands that adopt environment friendly promotions. Sustainable and ecofriendly products will leave a positive impression in the minds of your customers. Reports of Advertising Specialties Institute say that 42% of people had a positive opinion of advertisers that hand out eco friendly items.
More companies will be including items like recycled notebooks, wooden pens and biodegradable cotton tote bags among others in their marketing mix to impress their audience and to be easy on the environment.
#3Technology gets better by the day!
Technology has made our lives a lot easier and interesting and quite rightly the immense popularity of tech gifts is likely to go up further in the promotional product list this year. We all remain hooked to the phones not just to talk but also to text, check mails, share videos, carry music and a lot more. Facts and figures speak for themselves. 87% of customers state they will retain power banks for its functional features while 60% of users said they would do business with an advertiser who gave them a power bank. The custom technology gift list is getting filled to the brim with a lot of innovative products including chargers, pen drives, speakers, earbuds, mobile stands and a lot more. Offered in fresh color choices and interesting designs, these logo items will make your brand portable and popular alike. This trend is likely to get more popular as tech products become more budget-friendly for businesses. So, if you are looking for a promotional item that nobody can resist, look no further than these state of the art tech gifts from ProImprint. Some great choices include aqueta Dowel Rod Laptop Briefcases that stand out for its napa leather construction accentuated with brushed nickel hardware
#4: Promo products become inevitable items in the marketing strategy
Promotional products have come a long way from being just options to something inevitable in every marketing mix these days. In 2017, more businesses will be making branded merchandise part of their overall marketing strategy rather than an afterthought. Be it to generate leads, create awareness or spread call to action messages, promotional products can work hard to make brands more popular.
The PPAI Expo, rated as one of the top 50 tradeshows by Tradeshow Gold draws thousands of suppliers, distributors and industry associates from around the globe. Now that you have the top trending promotional gift ideas for 2017 that emerged in PPAI expo, all you need to do is shop for these crowd pleasers to make your promotions effective. Happy shopping!
You may also like….
Check out our Hottest Products And Deals To Perk Up your Winter Season Sales