Outdoor Folding Chairs- Sit Back And Watch Your Brand Make Leads
Summer and outdoor activities like camping fun go hand in hand. So, If you are one of the countless marketers out there, wanting to enhance your outdoor brand exposure, look no further than custom folding chairs. It will indeed make a popular and high visibility swag to add to your inventory.
Reasons Why You should invest in outdoor custom printed folding chairs
Obviously, folding chairs are important outdoor essentials. Consider this. Whether you wish to reach out to the family audience, or the casual holiday groups and friends , folding chairs will definitely make a superb choice. When your recipients have a limited luggage space, these light weight, foldable chairs will be a great option.
Budget-Friendly
Custom folding chairs are also available in various price rates, which may match your budget. Choose from various models like polyester , nylon or mesh folding chairs, as per the personal needs of your audience.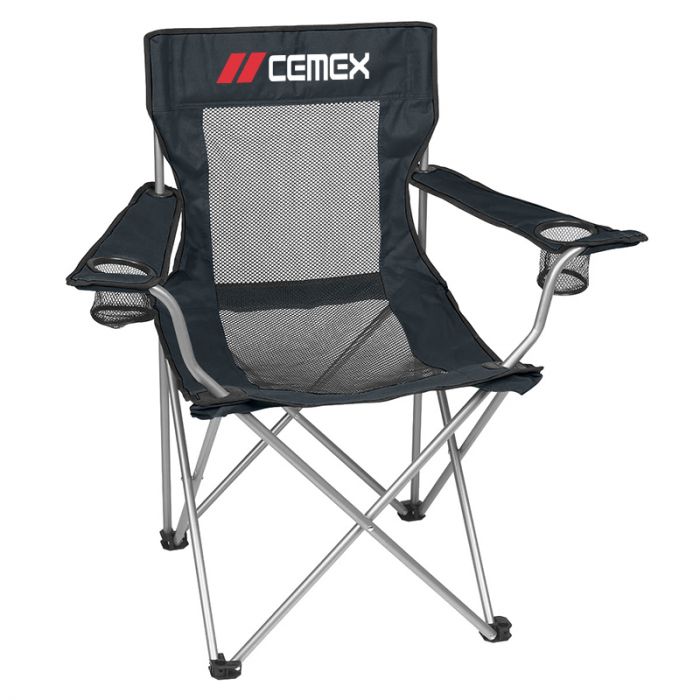 Walking Advertisement
In addition, think about the places where these chairs are likely to be used. Whether it is on the pool side, the beach or the golf greens, your brand imprint will stand out on these chairs; to engage not just your recipients, but people around as well. Because these high visibility advertisement tools are hard to miss! . Custom printed folding chairs will make a great canvas for your brand to be showcased in person and even on social media.
Choose the right model
Let's be frank about. These trendy and sleek folding chairs are indeed made to be shared! Every time your recipients share it with their friends on the beach , your logo will get the attention of a fresh audience group .
Bringing together style and substance, folding chairs have also a decent load bearing capacity; which makes it ideal for every one – literally . Make use of the generous imprint space on the chairs to highlight your logo or artwork to make heads turn.
Folding chairs with carry bag is a popular model, as it makes it easy for the outdoorsy crowd and the holiday makers to carry their favorite perch wherever they go. Choose models with sand proof mesh design and light weight frames for people on the move.
Folding chairs with drink holders are one of our favorite models. What about you?
Superior quality
Likewise, folding chairs are light weight yet sturdy. Available in various popular models, these custom giveaways win hands down as corporate gifts, employee appreciation giveaways and referral gifts among others
Now for the fun part of designing your own custom printed folding chairs . Place your message on the generous imprint space on the back of the chairs, to spread the word and engage the audience. You can even design it as team spirit swag for your sports team. Choose colors that match the team colors, add your mascot and message and you are all set to rock the game day.
Just think of the impressions these chairs will make every time the players and officials are on the ground or during practice sessions. Make use of the dramatic possibilities of full color imprint;s to make it a great limited edition giveaway that will instantly make your message the talk of the town!
Ready To Customize folding chairs? Contact Us Today!