Spread Luck on St. Patrick's Day With Custom Giveaways
March 17th is St. Patrick's Day, which is a great occasion for everyone to celebrate everything in green color and stay lucky.
Marketers can choose appropriate promotional items including custom green colored gifts, clover shaped giveaways and more.
If you haven't thought about including St. Patrick's Day promotional items in your marketing plan, you're missing out on easy opportunities to promote your small business. Choose from a wide range of handouts in just about every budget and model that is easy to customize for your event or promotion. So, choose the product you want, customize with your logo and St. Patrick's Day artwork, and distribute to your customers to spread your message and make your competitors go green with envy!
St. Patrick's Day History
St. Patrick's Day  dates that back to the  17th century, celebrates the heritage and culture of the Irish in general. St. Patrick was a 5th century missionary who was born in Britain who was kidnapped and enslaved by Irish pirates as a young boy of 16 years. In later life he went on to become a bishop.The green clover was used by St. Patrick as the symbol of Father, Son, and Holy Ghost in Christianity . Today, the clover represents the luck of the Irish, and St. Patrick's Day insignia. 
Anything green will indeed serve you well on St. Patrick's Day. Check out these clover shaped stress relievers or chocolate gold coins that will surely be strong symbols of the holiday. In addition, you can incorporate any popular custom gifts into your marketing plan.
Pens: Choose the St. Patrick's Day theme for customization in pens to turn these writing instruments truly special.
Note pads: Pair these handy notepads with pens and start off your next event with St. Patrick's Day smiles all around.
Ceramic Mug: Customize these classic mugs with St. Patrick's Day message and your logo to especially ensure a fresh display with every sip and beyond.
Fridge Magnets: Clover shaped magnets will absolutely put your brand on display on the fridge or file cabinet all year long.
Tote bags : Choose green color tote bags with a St. Patrick's Day theme for everyone to have your brand in hand and on top of their mind.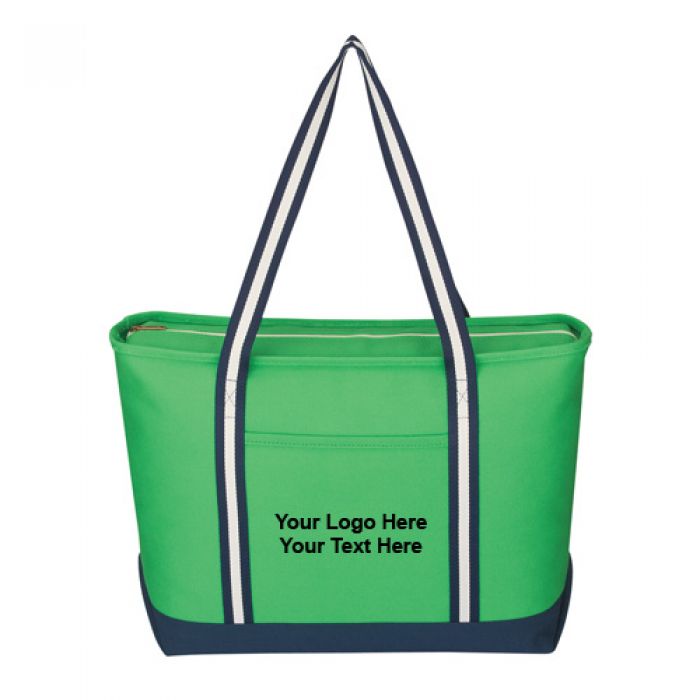 Here are some St. Patrick's day promotion ideas you may find interesting
You can undoubtedly bring in the green color theme to your marketing through innovative ideas. For instance,  you can offer a special discount for customers wearing green.
Further, deck up the store in green color, use clover shaped decorative items and signage to advertise St. Patrick's Day special products or menu.
Besides, think of organizing a treasure hunt to find a hidden stuffed leprechaun win a prize.
So, add a little luck and loads of fun to this green themed holiday by handing out appropriate custom giveaways . ProImprint is your one-stop-shop for all things promotional. Reach out to us to get started.