Make a Touch Down with Baseball themed Giveaways
Ask any American! Baseball will be  their biggest passion and pastime. Games including college leagues and minor/major leagues enjoy a wide fan base all over the world, especially in the US. So, planning a baseball themed promotion is indeed the best way to engage the audience with your message in a sporty way without being intrusive.
Likewise, from budget friendly items like custom baseball caps, to classic giveaways like T shirts, you have a lot of giveaways to consider. Even, food and candy items like popcorn will make a buzz on the concession stand as fans can enjoy it between the innings. So stock up on these popular snacks to get your brand right into their hands. By the end of the game they would have become a great fan of your brand!.
Hit a home run with these amazing giveaways, that will build up a buzz. Choose from a wide range of models in just about every price rate. It will keep your brand in plain view of the audience, all through the baseball season and will double up as keepsakes later on.
Whether you are looking for baseball gifts for your team, or gift bags for the professional baseball team members, we have it all and more.Here are some custom giveaways for you to promote your team /event and inspire fans. The recipients will find handouts like beach balls, baseball shaped keychains and stress relievers useful even after the baseball season.
Custom Baseball Gear
Also you have a lot of options to choose in custom baseball gear. From apparels to accessories like hats, choose giveaways that will put your brand on display both on and off the field. Moreover, you can find items in a wide range of price rates to match your promotional needs.
In addition, you can outfit your team for the start of the season. Choose T shirts in your corporate colors, customize with your mascot to make it a sport day souvenir, that everyone will definitely find interesting.
Raise funds with base ball themed merchandise
Think of innovative fundraising ideas for baseball teams while getting support from the community. Custom baseball giveaways will get the players engaged with the local community and make the teams popular. Consider useful items like sweatshirts or blankets printed with your logo to raise funds for your team
Stadium giveaways
Besides, make the players feel at ease while displaying your brand on stadium giveaways. From stadium bags to hand fans and water bottles, you can choose items that everyone may need. In addition, your message printed on these will undoubtedly get a wide angle display, even after the baseball season.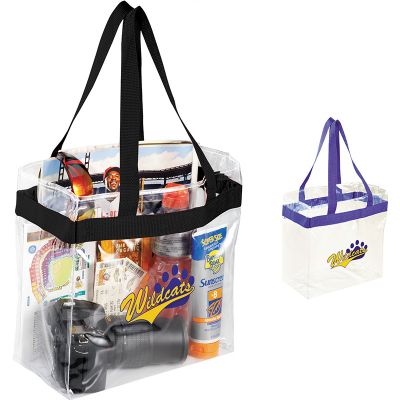 Have a better idea to club baseball season and your logo? Share it with us on our facebook page.