How to Choose the Best Corporate Anniversary Gifts
Work anniversary gifts are the best way to celebrate the  achievements of your team as they hit milestones. It will make your team feel appreciated, which is incredibly important as studies show that motivated employees perform better at work and remain happy. Thus celebrating anniversaries with custom gifts is mutually beneficial for your business and your employees alike. 
Long-term and loyal employees are indeed precious assets for any organization. So, if you have employees who have stayed with you long enough to celebrate anniversaries, you should make a sincere effort to cherish them.
Finding the right gift need not make you feel like entering a minefield. We have a list of some of the best gift ideas for work anniversaries.
Certificates and Trophies
A certificate or an award will definitely make your team feel privileged and happy over their achievement. Choose from a wide range of plaques and awards in various models like crystal, wood or metal. Customize it with your message to make it a great work anniversary gift, that will always be cherished. With a list of products like certificate frames to customized trophies; you are bound to find something special for your employees that too at reasonable prices.
Pens
Writing instruments are high utility items that your employees will surely need at work and even beyond. Choose from various models like metal pens or even multifunctional models like stylus pens that will work both on paper and gadget screen alike. Moreover, pens will literally get your message on to the work desks of your employees and will even make your brand the talking topic of employees.
Computer bags
Wish to give your employees something that not just looks great but highly useful as well? Look no further than custom computer bags. Stylish and sleek, these bags are also totally customizable and make a great corporate anniversary gift. Available in various models and colors , these everyday items will surely remind your employees of your appreciation for sure.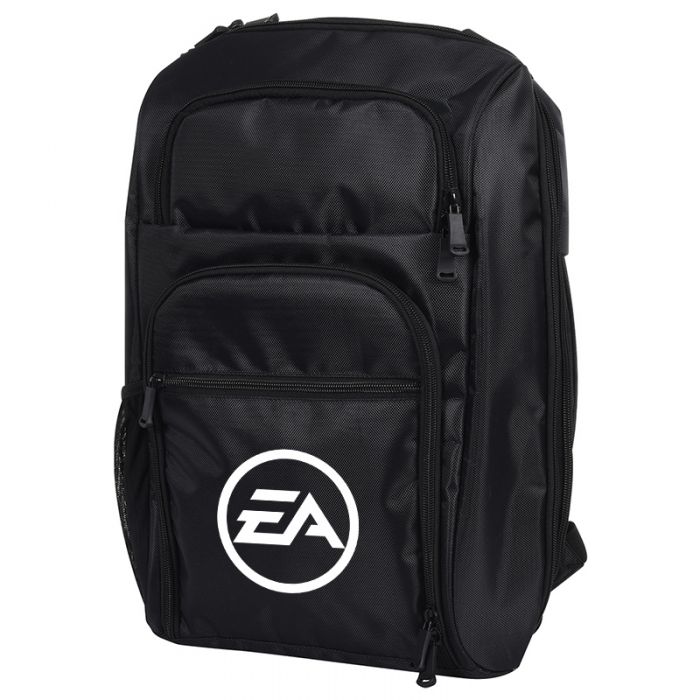 Tumblers
A day without coffee is something most of us will find hard to imagine. Whatever the drink of choice, one can never have too many mugs. Thus custom tumblers make excellent anniversary gifts. Customize it by adding your appreciation message or motivational quote along with your logo to make them feel special. Choose mugs in your corporate colors for added impact.
Journals
Help your employees to stay organized at work and keep a tag on their tasks and schedules by handing out custom journals. When team members are relaxed, their work is better, and they are happier. You can also find a variety of styles of custom journals in just about every price rate.
Bluetooth Speaker tumbler
Let your team play their favorite music on the go as they are sipping their favorite beverage. These stainless steel tumblers even have the added advantage of a wireless bluetooth speaker compatible with both iOs and android devices. The wireless speakers are offering 2-1/2 hours of play time, wireless connection from up to 30 ft. and 2 hours of charging time. This ultra cool gift will also easily make your employees excited by offering their caffeine shot and music in equal measures. Invest in these fashionable and functional giveaways that are hard to resist!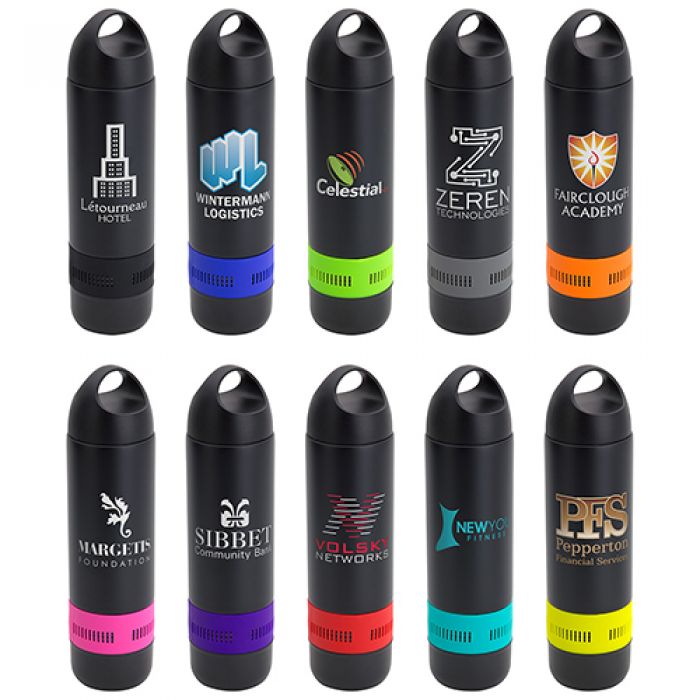 Looking for more work anniversary gifts? Explore our well curated list of custom gifts or reach out to our team to stay on top of the trends.