Giveaways For Some Little Known Events in September
September is not just about Labor Day. Here are some quirky holidays that will surely get your customers excited and your marketing team inspired. These fun national holidays are indeed a delightful opportunity for you to engage your customers with your brand.
Here are just a few unusual holidays that will offer tons of promotional scope.
International Bacon Day
Falling on the Saturday before Labor Day , International Bacon Day definitely offer a lot of promotional scope for fast food businesses. Apart from offering some great discounts you can come up with interesting combo deals and signature menu to celebrate one of America's favorite flavors! Handouts like these bacon shaped stress relievers will indeed make your deals a lot more special.
Read a Book Day- September 6th
Read a book day is obviously a great occasion to promote authors, bookstores and in fact anyone who wish to promote a book. It will even get customers excited about reading and enhancing literacy in your community. On this occasion, you can also organize interesting contests like popular book poll. Think of offering special discounts on selected books to promote reading habits and satiate the passion of all the book lovers out there. Moreover, you can choose handouts like bendable book lights for the prospects.
ADHD Awareness Day
September 7 is ADHD awareness day. ADHD ( Attention deficit hyperactivity disorder) affects most people. Hence this day is not just for therapists and mental health experts. It will also help you to highlight the challenges and management of ADHD with some creative mental health swag like custom stress relievers or coloring books among others. Besides, you can also inspire your audience to share their experiences of coping with ADHD and the scope of diagnosis.
World Beard Day
First Saturday of September is observed as the World beard day to celebrate men's pride of a well kept beard! You can even share a beard filter with your fans on social media to spread the word or hold a beard contest to win your best promotional merchandise. Salon businesses can also offer beard trim discounts or introduce new trends in beard fashioning. Handouts like compact mirrors will easily engage the audience with your brand and make your event promotion memorable.
September 9th is Teddy Bear Day
Teddy bear day enjoys an incredible fan base across all age groups and demographics. All types of businesses can make use of this popular holiday to promote their brand and bring smile to the faces to their customers' faces. Hand out custom plush toys as handouts to commemorate the day. Businesses with Teddy bear mascot can also think of interesting caption contest to engage the audience with them on social media. Thus, options are all yours when you have interesting holidays like teddy bear day.
Grandparent's Day – First Sunday after Labor Day
Show some appreciation for the loving grand parents and return the love they showered upon you during your childhood. Choose handouts like flowers, chocolate, blankets, tumblers and more to express your love and gratitude to these beloved family members. Besides, businesses can offer special discounts to grandparents to make them feel special!
Chocolate Milkshake Day on September 12
Its no wonder that the popular milkshake has an exclusive day to its credit considering the incredible popularity that these chilled creamy drink enjoys. So, make use of this tasty theme by businesses to drive up the footfalls. It is indeed a great time to think about discounts, freebies or a new milkshake invention. Likewise, you can also share your favorite recipe on social media to get more fans for your page!
Positive Thinking Day – September 13
Probably what we all need is some positive thinking and inspiration. Ensure optimism and positive feel to your customers through motivational quotes and thoughts. You can even post some of your favorite quotes on your social media! This holiday is something that everyone looks forward to every year. Interestingly, Sept 13th is also International Chocolate Day. So, drive up the happiness by sharing some treats with your smiles!
National Women's Friendship Day -Third Sunday in September
Girls flock and stick together to make a chirpy gang. Hence, this holiday is a perfect time to celebrate the bond between women of your coworkers, customers, and others. Even men can participate in the celebration to learn more about the women in their lives and the friendships.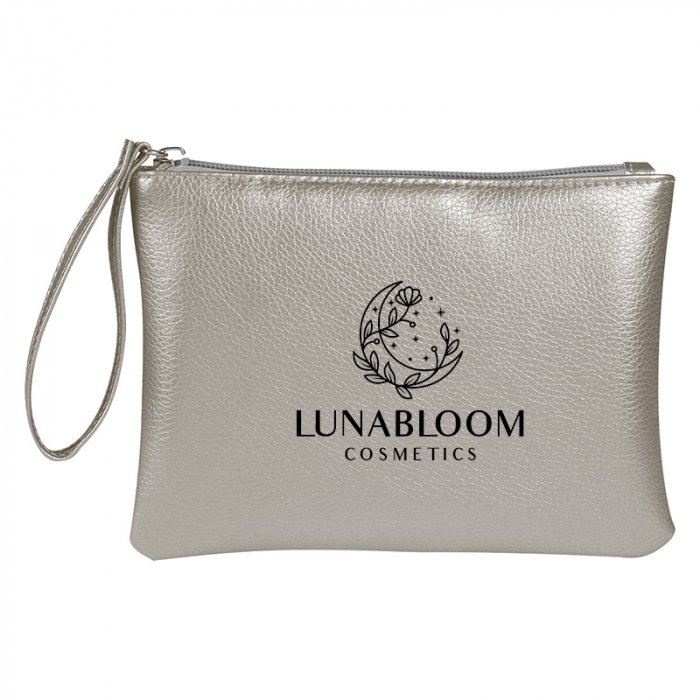 Vegan Baking Day – September 24
Vegan food style has indeed become a way of life for most people. On this day, bakeries and restaurants can flaunt their vegan culinary skills by offering something special. It is definitely a great way to reach out to the growing populace that practice vegan diet. Offer discounts on vegan treats or inspire vegans to share their best vegan baking hacks on social media to make the most of this exceptional holiday.
Autumn Equinox – September 23rd
A popular pagan holiday and the onset of Fall, the Autumn Equinox falls on 3rd September when there is exactly 12 hours of day and night. Let your prospects get into the seasonal spirit with pumpkin flavors, and harvest-style celebrations that will be the harbinger for the big holidays to come.
National Hunting and Fishing Day- Fourth Saturday in September
It is indeed a perfect holiday for sporting stores to reach out to customers who love spending time outdoors pursuing their hobbies of fishing and hunting . On this occasion, businesses can offer discounts for hunting and fishing gear and nature getaways to get people indulge in their favorite activities. Inspire your customers to share their own favorite experiences and snapshots on social media to spread the cheer.
Ask a Stupid Question Day – September 28
It is perfectly alright to be stupid at times to see the lighter side of life and enjoy a few belly laughs. This holiday is something everyone can participate! Let your customers come up with the dumbest questions that they might have in mind . Remember, no question is silly on this holiday that is a rage in social media!
These are just a few of the many fun holidays in September that can leverage your business promotions. Check out more such silly holidays of the month to get your customers engaged with your brand.