Get Custom Balloons for Sky High Brand Promotions
Promotional balloons are a striking and budget friendly way to advertise your business.
Branded balloons can highlight your logo and engage the audience with your message in a fun way. The best part is that these can be purchased in bulk for several business events, throughout the year.
Types of balloon
Balloons are available in a wide range of models including latex and foil balloons. Choose from a variety of sizes and colors, customize with your official logo in full color and artwork as you wish.
Benefits of custom balloons
Custom balloons have many benefits for businesses including the following
Attention-grabbing
Nothing can beat these visually appealing colorful balloons bobbing in the air. Just add a company logo and you've got a powerful marketing tool that can draw customers in!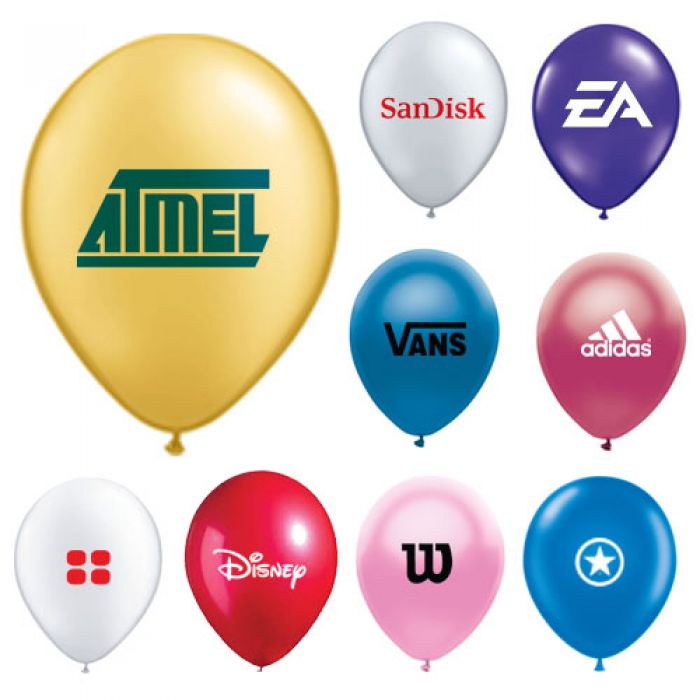 Budget friendly
Balloons are one of the most cost-effective marketing tools, especially when you buy in bulk. Moreover, its long retention will ensure more value for your promotional dollars. In fact, these colorful giveaways make  tons of valuable impressions- for so long at so little cost. You can also order an entire haul of balloons for a price you won't believe.
Balloons are versatile
You can use promotional balloons in a variety of ways including exhibitions, trade shows and milestone events. These will make a massive display board for your logo to both current and potential customers. Balloons are a superb choice for charity events and wedding expos as well. Branded balloons can also be sent as mailer items, which the customers can  inflate.
Mobile Advertising
In addition, custom balloons are lightweight and easy to transport. Obviously, you can use it just about anywhere with minimal preparation. All you need is inflate balloons on-site, just hours ahead of your event. Moreover, balloons are ideal for all types of businesses because these are easy to customize.
Tangibility
Custom balloons offer an interactive experience for even passers-by. Deflated balloons are easy to distribute in person or mail out. Once inflated these will make excellent reminders of your business.
High Impact
Custom foil balloons in different shapes like heart shapes can add a wow factor to even a low key event. The bright, shiny colors and artwork on these balloons will surely make your message stand out.
Round The Clock Advertising
Custom balloons that are put out on display will indeed ensure non stop brand promotion- 24/7, day after day.
Universal Appeal
Balloons are fun and will bring a smile to people's faces. In addition, it will stand out from other marketing media because they appeal to just about everyone, including the young and young at heart!
Are you planning to make custom balloons your marketing swag? Browse our collection to choose models that you will find interesting.