Everything You Need To Know  About Face Shields
Health and wellness have  become the biggest  buzzwords everywhere these days! Whether it is facemasks, hand sanitizers , PPE  items , antigerm utility tools or more, a lot of innovative and useful products have come to the fore to keep people safe as they get on with their routine.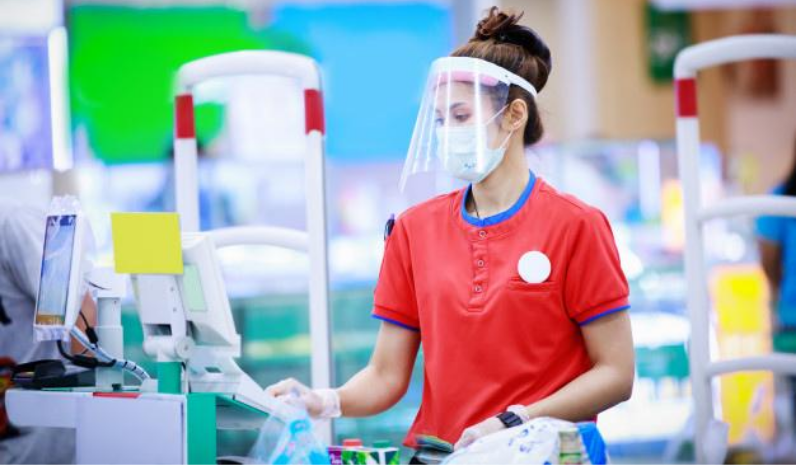 Face shields are probably not as widely discussed as masks , but these still make a  must-have item for most people especially those working in health care niche and public utility offices. The  common type of face shield is one that fits around the forehead with a padded strap. Comfortable  to wear for an extended period,  face shields will reduce the chances of droplet contamination without hindering the visibility.
Here are some of the popular face shields that can be considered
Full Face Plastic Shields:  Disposable, easy to wear and clear vision, these face shields will cover a large area from the eyebrows to the chin to protect your face against  droplets and other external elements like pollen. The foam strip and the elastic band can be easily adjusted to suit habits for a firm fit.
Face Shields with Elastic Band
Made in USA, these disposable Face Shields with Elastic Band have a clear , fog resistant PETE design to ensure clear visibility even after prolonged use . Face Shields provide protective cover when in public places and restrict touching the face with your hands. Comfortable foam forehead rest and elastic band ensure a perfect.
Reusable Face Shields with Elastic Band
Reusable Face Shields with Elastic Bands are made of fog-resistant 100% post-consumer recycled, clear  rPET. Reusable and easy to clean with alcohol or disinfectant. Great protective items for retail, food service and offices . Made in USA; sold as blank; not appropriate for children without parental supervision.
Hat Helmet Full Face Protection Plastic Shields
Hat helmet full face protection plastic shields defend the users against droplet infections, dust and other particles. Sold as blank; perfect giveaways for food delivery personnel and more.
Wearing  a disposable face shield could be a good choice to  cut down the risks of droplet infections.  It is best worn with facemasks as face shields  do not stay close to the face. Designed to fit most adults and ensure a comfortable fit, these are ideal for people who may have to wear their face coverings all day long.
Face shields are recommended especially for people in the following industries:
Food Service
Chefs and anyone who handles food should wear a food-safe face shield. It will prevent contamination.
Healthcare
People working at doctors clinics or  dentist offices can wear a faceshield along with customary masks as an extra precaution while mingling with patients.
spas or salons
If you work in close contact with clients as in spas and salons, a face shield can provide extra protection. It literally makes a  barrier between you and the customers and make them feel more comfortable and safe.
Show that you care for the well being of your team  by handing out these safety shields that will prevent the risks of  the spreading of germs.