Discover The Branding Potential of Fanny Packs
The 90s are back-  bigger and better than ever! The retro fashioned fanny packs are back in fashion circuits yet again! Marketers that wish to invest in the most trending custom giveaways can invest in these sleek and smart waist bags; that will make outdoor lives easier and travelling hassle free! Reach out to the summer audience that may have top-of-the-line fashion trends or  adventure  travel in mind this season with these smart giveaways.
Who is the target audience of Your Customized Fanny Pack?
Everyone!
Fanny packs obviously enjoy a wide fan base that spans across all age groups and demographics. However specific niche audience will find these sleek bags more useful than others. Available in various trending models that bring together classic designs and modern innovations, fanny packs will also never fail to impress the audience.
If you are promoting travel packages, cycling events or themed fashion shows, these waist bags will indeed make a super gift choice. Available in a wide range of models and sizes, fanny packs also offer something special for everyone.
Why invest  in Fanny Packs
Fanny packs are a convenient way to go hands-free during rips, hiking, cycling and more. Functional and fashionable, these versatile accessories are also hard to miss. Bringing together modern flair and creative designs, fanny packs make a great part of your marketing plan; by getting your message across  into the everyday lives of their recipients .
In addition, fanny packs will make a smart replacement for bags; as these are travel size and can hold the essential items needed on a day-to-day basis. Plus it is  less likely to be misplaced or stolen as they stay securely fastened around the waist of the users. Spacious enough to hold travel essentials like , fanny packs  make a high utility giveaway  that will ensure long term brand promotion for marketers.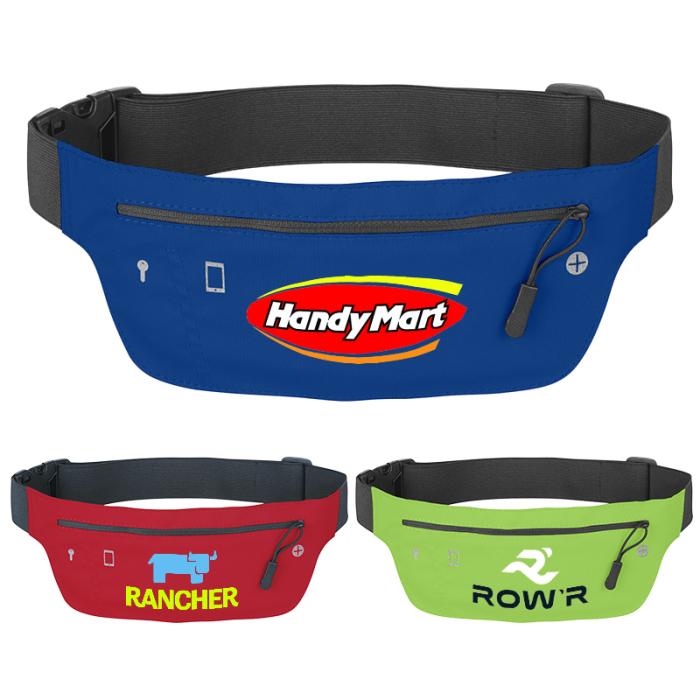 Convenient
Fanny packs offer the ultimate hands- free convenience for the users. Thus . it will make a great choice for cyclists, hikers and the outdoorsy crowd. Reusable and easy to wear in various patterns like across the body or hip, custom fanny packs will indeed put your brand on a portability curve for sure. Great for all types of travel, fanny packs will easily set off word of mouth publicity for your brand as well.
How do you plan to include custom fanny packs into your promotions ? Share your thoughts with us