Custom Pens- Gifts that your Employees will Always Cherish
Adopt a sound business practice of rewarding your employees for good work and make your business an employee-friendly place to work for.  Apart from bonus and paid holidays, custom gifts will play a key role in enhancing the morale of the employees.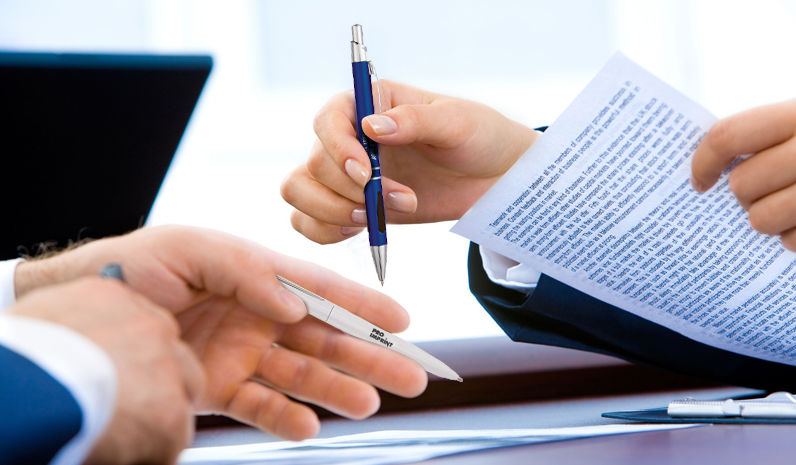 What makes pens so special?
Though pens are ubiquitous items, often it is these small items that your employees  use in office and beyond, work wonders in enhancing your brand visibility. Available in a wide range of models like metal pens, plastic pens, stylus pens and more, you can choose an appropriate model that will make your employees feel valued.
Fosters Team spirit
Custom pens foster a sense of comradeship within a team. Just think how proud the team members will be every time they use these writing instruments imprinted with your brand. Plus, the customers who happen to see these imprinted pens on the work desks and reception counters will develop a positive impression about your team and the brand identity of your business.
Rewarding your team with engraved pens will make them feel part of the inner circle,  highlight the importance of team spirit and encourage them to keep up the good work. Every time you appreciate their hard work, it will increase their positive feelings towards the company.
Make the team members feel special
The limited edition branded pens will be a privilege for your employees that not many people may have. Every time your employees use custom pens, they will identify themselves with the company. Whether it is for taking notes in a meeting or signing an appointment letter, the employees will feel truly proud to be able to hold the pen that bears your brand.
Consistent brand impressions
The best part about custom writing instruments is that pens go beyond the confines of the office to the homes, holiday bags and cars of your employees, where your message will get the attention of a wider audience. A well-designed pen will highlight the professional identity of your business, which in turn will boost your goodwill.
 Your employees will indeed be keen to show off these branded pens in their friends circles and project your business in a positive light. The sense of joy and pride that a customized pen will bring to your employee's family is something beyond words. The result is the much needed word of mouth publicity for your business.
Appropriate handouts like custom pens will keep your employee's morale high and help you show that their efforts are well valued. Make the best use of it to build a positive brand reputation and see your business take wings.
Browse our exclusive section of custom pens to choose a model that will match your needs.