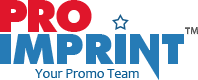 Custom Laptop Bags- Make Your Brand Walk And Talk!
Posted by ProImprint
Posted on September 13, 2017
Laptop backpacks are everywhere – You can see countless people wearing it on their backs on the sidewalks, at office or on the move. Laptop bag designs have come a long way since its evolution. From classic design and colors to the more quirky shapes and whimsical shades, there is a lot to explore in custom laptop backpacks. As the border between work and play has become thinner than ever before, the laptop bags too have taken in a casual design and cool colors. The classic leather laptop bags are being replaced by bags with a laid back and subtle vibe while maintaining their functionality and elegance.
Custom bags make excellent handouts for clients, employees and donors. Choose exclusive bags from ProImprint that are trendy, light weight and designed to last long and look good. Everyone will love to take these trendy bags wherever they go as these bags with a high appeal will surely impress everyone.
Metro Flapover Laptop Briefcases: Made of cowhide leather/water repellant, stain resistant nylon, these bags have brown-nickel tone hardware. Interior and exterior pockets and 3 compartments for files and laptops make it a great gift idea for employees and travelling executives who often take work wherever they go. The non-woven dust cover with a drawstring closure will protect the bag from dirt and dust when not in use. These make great loyalty gifts for your special clients, employee gifts and holiday tokens.
Vaqueta Contemporary Laptop Briefcases: Made of Vaquetta Napa leather with brushed nickel hardware, this padded briefcase makes a perfect option to store and carry sensitive electronic equipments. Apart from 15" laptop compartment, there is an interior zippered compartment with accordion file holder, extra rear compartment for storage, interior front pockets, 18″ top handles and a 50″ padded adjustable shoulder strap.
Distressed Leather 17 Inch Laptop Backpacks: Crafted in Columbian vegetable-tanned distressed leather and accentuated with antique hardware accents, these laptop banks are visually appealing apart from being functional. The 32" adjustable shoulder straps and 4" top handle loop will make it easy to carry around. Put your brand and message on these logo items to make it a portable billboard for your business.
Oversized Briefcase for Laptops: These Vaquetta napa leather laptops equipped with nickel hardware has a classic charm to boast. The padded compartments offer complete protection to computer items. The back pocket features 3 pockets and 3 accordion file compartments while the front pocket has an organizing panel and a 15" laptop compartment.
Avenue Vertical Laptop Messengers: Made of durable 600D with Litchi and metal accents, these laptop bags are spacious enough for all the daily use essentials. A large slip pocket on the back and 55" adjustable shoulder strap are some of the other features of these attractive bags. Go for it!
We have even versatile laptop backpacks that make great back-to-school accessories, office staples and grab on the go bags. Check out our complete line of these modern bags that are well suited for everyday business needs. Choose them as event giveaways or employee appreciation gifts and put your brand on a 360 degree display. Shop now!
You may also like….