Bring Out Drawstring Bags For The Fall Season Outdoor Jaunts
Drawstring bags are simple, casual and above will appease every class of users. Great for outdoor activities and road trips, it makes a perfect grab-on-the-go bag for the outdoorsy and active souls!
In this fast paced world where everyone is time strapped, custom gifts like drawstring bags make lives easy and hassle free. Forget about conventional bags with zips, clips and compartments and settle for drawstring bags with just a single compartment and a simple drawstring closure.
Having a simple design does not put drawstring bags far behind. There is a huge fan base of  those who love to use the strings on their bags for immediately packing stuff. The best part is that string based cinch sacks are popular among  all age groups. In many European nations, these bags are the accepted gym bags. Drawstring bags are popular in swimming clubs, sports clubs, camping sites and more. These are easy to use, carry and maintain, which makes these fit the busy life style of modern users.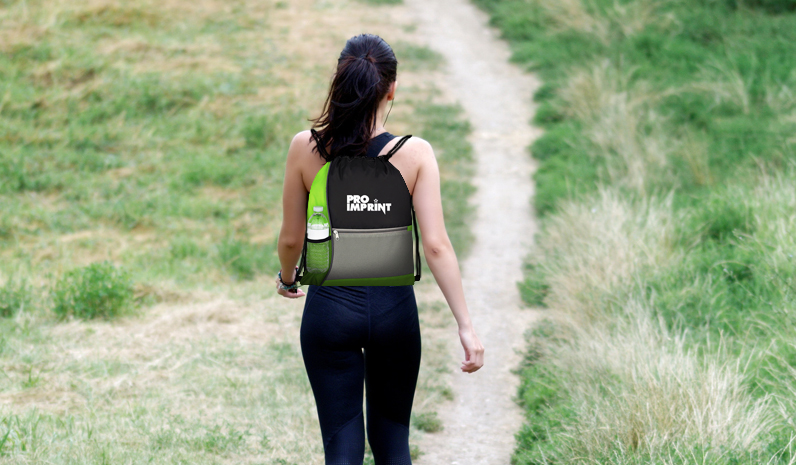 Drawstring bags are just right for the fast paced life
These bags that use strings to open and close is the simplest possible toting option you can ever ask for. Be it to dart out to the gym or head out to the beach, these grab on the go bags  will make highly practical handouts on a budget. Just throw in the stuff in the bag and pull the cord and you are done!
Durable and  vibrantly colored drawstring bags are designed for the daily grinds. Be it the mayhem  and jostling in public transport or in the packed stadiums, these bags will come out a true winner without much damage. The lone large compartment will make it doubly easy to find stuff  in time of need  anywhere without fumbling and spilling things. It will make packing easy and help you stay organized during quickly planned trips and activities. Anything put into these bags stay safe; forget about rummaging through compartments and pockets as in conventional bags. Just toss it in and pull it out like magic!
Something special for everyone
Due to popular demand, new models are being added to these custom items on a regular basis. The result- You have the hottest and the most trending designs to choose from. Handy and light weight, drawstring bags appease people from all walks of life. Be it school kids, gym goers or road warriors, these bags will meet all the toting needs with a big grin.
Great custom gifts
People will carry around these bags wherever they go, thereby getting your message to a wider audience. These bags thus ensure a massive promotion within a short span of time. The brilliant color choices and the massive imprint area will make a perfect canvas for positioning your brand. Great as tradeshow swag, store promotional items, raffle gifts and more, drawstring bags can be employed in countless ways and means to drive your promotions.
Be the first to share the post and spread the word to the drawstring bag fans this outdoor season.