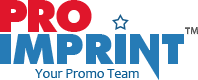 A Few Steal Worthy Memorial Day BBQ Party Ideas That You Cannot Resist
Posted by ProImprint
Posted on April 17, 2018
Memorial Day makes a great occasion to remember and honor the fallen heroes. This holiday weekend also kicks off the summer season. Though Americans celebrate Memorial Day in many different ways, a Memorial Day BBQ makes a great holiday staple for most people. So, round up all your near and dear ones for a fun filled barbecue event that will remain in the memory of your guests for a long time. Deck up the party area with red , blue and white colors, fire up the grills, open up your pool, set up some fun games and you are all set for a great time!
Here are some party planning ideas that you will love for sure
If you have a covered area in your backyard or park, you can hang a few red, blue and white decorations to give it a theme color that complements Memorial Day. If you want a bit of glitter and shine, hang some paper lanterns, paper streamers and string lights too. You can even make this easily using crepe paper if you can spare some time and put in a bit of creativity. The best part- you can stay within your budget as well!
Table décor
The barbecue area makes the main hub of your party, so you can focus on this spot a bit more. Leave enough space for the buffet table. Choose table covers in the star and stripe flag patterns or colors or if you want something a bit more interesting, hang red, white and blue paper fans behind the buffet table.
Keep the food in trays along with condiments, snacks, ice and beverages. For that pop of red, blue and white, keep bunches of colored balloons . Clear mason jars decked up with red and blue bandanas will make a smart way to display your cutlery and silverware.
Floral centerpieces will make a great way to impress your guests. Arrange white, blue and red flowers in painted mason jars along with some small American stick flags to create the right milieu.
Menu
Serve grilled items like burgers, hotdogs, grilled seafood, kabobs. Fruit salads or cold pasta salad will be a great way to stay chilled after downing the hot and spicy grilled items. Provide ice, beer, water and soda options.
Games
Barbecue party is not all about lip smacking food and drinks but loads of fun and games as well. Arrange a few games for your guests like Frisbee or corn hole and make sure to give prizes for the winners.
Gifts
Party favors will enhance the fun and beauty of every event. If you are looking for some memorable personalized gifts for your guests on the occasion of BBQ Memorial Day Weekend, here are some gift ideas that everyone will love.
Keychains: Flag themed keychains, always in use, these party favors will keep alive the memories of the party for a long time while the flag design will make it a perfect Memorial Day gift as well.
Stress relievers: If you thought it is easier said than done to beat the stress and be happy, these Patriotic stress relievers will make a great choice during Memorial Day parties.
Flag totes: One of the most popular item among promotional gifts, totes will make your message travel with your recipients! Check out these folding US tote bags.
Flag sunglasses: Gloss up your party with these American flag neon sunglasses that will make excellent Memorial Day keepsakes as well.
Hope this blog will inspire you to come up with more unique BBQ party ideas. If you still need gift tips or party planning ideas, call our experts at ProImprint
You may also like…