Get Classroom-Ready with Custom School Backpacks
Help the students get class room ready with some of these popular custom school backpacks. Print your school logo, mascot or tagline on these backpacks to get parents, kids, and teachers associate with your establishment in a subtle way. Just think of the impressions your  school brand will make during the school year as kids carry these cute kids bags to school,  game days or even picnics and camping holidays.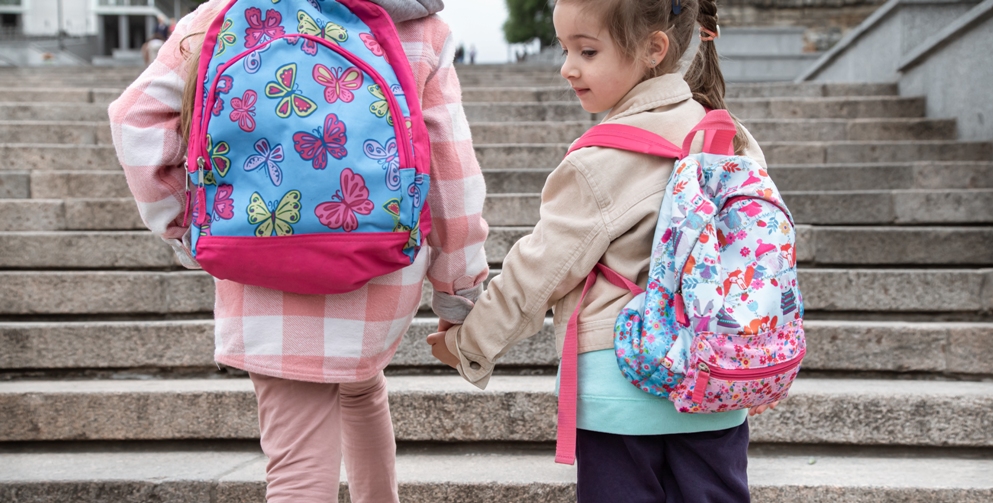 Kindergarten Backpacks for Kids
A kid-friendly design is obviously the hallmark of these colorful custom bags . Features two zippered pockets and side mesh pockets for extra storage will help kids stay organized. The haul handle makes it easier to carry around while going to school. Made of 400D polyester, this backpack  is designed to last long and withstand the rough and tumble of the school days of kids.
Bright colors, adjustable straps, and a grab handle on top will obviously make it a great choice for kids. Light weight and easy to carry, these custom backpacks will take your message far and wide.
Kids Multicolor Backpack is another fantastic choice. It has ample space for the knick knacks of kids. Two zippered pockets in the front and a large main compartment will enhance its capacity. The multicolor design will even tug the little hearts and they will surely love to show these off to their friends. Made of  70 D nylon with PVC backing these bags  are sturdy and long lasting as well.
Ladybug Shaped Sport Packs
Impress the kids with these cool bags shaped like a lady bug that adds casual trendiness to  these sports packs. Add your school logo and sports  team mascot to enjoy branding all across campus. Moreover, it features a patented 3D animal print design, a large storage compartment and a double drawstring closure.
Pre-Kids Backpacks made of 300D nylon features a large zipper opening for easy access and storage.  The stylish and easy to carry design will make these backpacks ideal for tradeshows, school events and summer camps. Get your logo and message imprinted on these colorful bags to draw easy attention.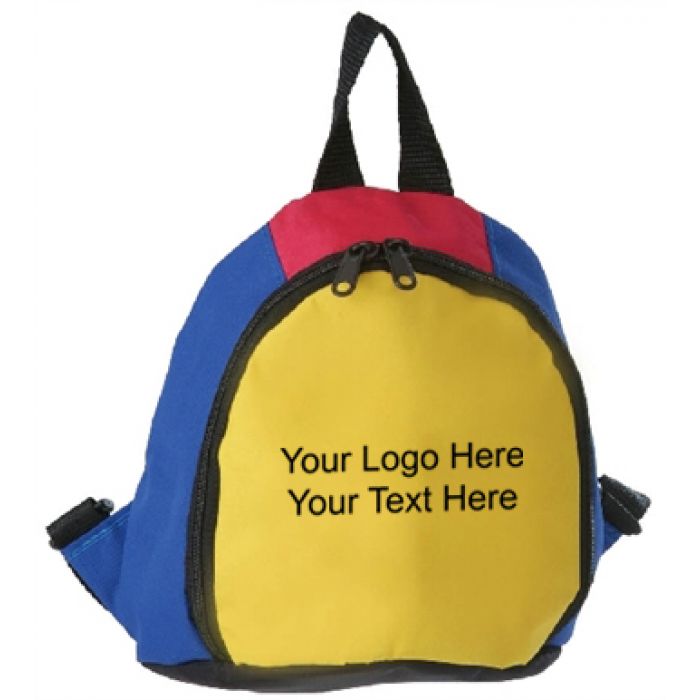 Kids Clear Backpacks will stand out for its clear Vinyl design with rainbow colored accents. Spacious main compartment and multi colored straps are its other features.  Ideal for school events, game days and more, these bags are indeed something kids will fall in love at first sight. The clear design will make it easy for kids to find their stuff easily. These budget friendly bags will also enjoy a great portability as your recipients will carry it wherever they go!
Daypack Backpacks made of 600D polyester and PVC backing features a large main zipper compartment with dual mesh pockets on the outside. Available in various color combinations, these bags with shoulder straps  also make it a convenient carry option. Customize it with your brand and message to promote pre-schools, craft stores, summer camps and kid's stores.
Now that you have a quick list of some of the popular school bags in town, get started by exploring our collection to romp home with the best deals.