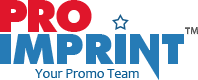 June 5th Is World Environment Day- Plan Your Promotions With Ecofriendly Custom Gifts
Posted by ProImprint
Posted on May 19, 2017
World Environment Day held every year on June 5th will make a great time to renew our pledge to make this world a better place to live and to reduce the impact of pollution that is threatening the mere existence of life forms. NGOs, corporations and communities can all put their heads together to come up with innovative events to spread awareness about this great day and to make the younger generation aware of the dangers of environmental degradation that stare at us!
This year's theme for World Environment Day is "Connecting People to Nature", which encourages people to explore outdoors and to adopt a life style that do not leave any carbon imprints. Businesses that plan to advocate environmental causes can think of buying appropriate custom gifts that will remind their customers about this social cause.
We at ProImprint have stocked up some great ecofriendly gift items just in time for the World Environment day.
Round Bamboo Coasters: These beautiful bamboo coasters will help your customers to keep their table tops clean and minimize your carbon footprint on the environment. Apart from enhancing the milieu of your dining space, these useful custom gifts will highlight your eco friendly message as well. Make your coffee time at office or home green themed with these promotional coaster sets that will never fail to turn heads.
Woodland Bamboo Cutting Boards Now that the cookout party season is on, there can't be a better gift choice than these cutting boards. Made of eco-friendly crushed bamboo, these are strong and long lasting and will match the décor of every kitchen. Everyone right from home cooks to amateur cooks and experienced chefs will love this gift.
Eco Paper Barrel Highlighter with Pen: Leave a green trail during your brand promotions with these Recycled paper barrel with chisel tip highlighter. Make sure your promotional gifts do not add up to the land-fills and spread your green credentials in your business circle.
Wood Back Scratcher with 2 Rollers: These wooden back scratchers will provide instant relief to itchy skin at the back and will massage sore backs all at once. A popular custom gift to promote your brand and your green theme.
Round Absorbent Stone Coasters: Promote your cafes , restaurants and juice joints with these custom coasters made up of Dolomite material. These functional custom stone coasters will give your recipients a gentle reminder to be nice to nature.
Cotton totes: The last name in ecofriendly gifts, cotton totes will take your business message close to the hearts of your recipients and will make your brand well known for your social commitment.
Have you thought about any ecofriendly gift for the forthcoming World environment day promotions? Share your gift ideas with us at the comments section.
You may also like….
Make Your Earth Day Celebrations A Success With These custom gifts